Average Rating 5 of 5

These reviews are independently provided from TripAdvisor & Flipkey.
"Top Notch"
We had a family reunion and stayed here. We felt the place was outstanding! The kitchen was equipped very well with anything you could possibly need, even an Nespresso machine! The toiletries were awesome and I would like to buy some to have at home! It was very comfortable, beds were great!!
Manager Response:
Such a pleasure to have you and great to hear you had such a good time!
You can absolutely purchase toiletries from us. Hope to have you return soon.
-mjteacher on 07/24/2013
"what a gem, great location!!"
This was our first stay in a rental home in steamboat springs and what a gem. We have been skiing in steamboat for several years and have been missing out. Black Bear was located down the road from Thunderhead lift and was a treat to begin and end our day at the lift versus the busy Gondola area. The home was beautiful and more than we could have asked for. We plan on staying here next year but in Black Bear and Brown Bear!!
Manager Response:
We are sorry it took you a few years to find us but so glad you finally did! I wholeheartedly agree- there's nothing like the convenience of the Thunderhead Express chairlift just 1 minute from your door, and the convenience of the shuttle to take you down to the resort or in to town at your whim.

This is one of our most popular homes, especially for larger groups that book both sides of this inner-connected duplex, so let us know early if you have some dates in mind for next winter.

Robin Craigen,
Owner / President
-suzanne on 03/11/2013
"Moving Mountains Black Bear Chalet is Paradise"
We planned this family ski vacation at Steamboat so that our grandchildren could learn how to ski. The chalet and Moving Mountain services exceeded our expectations in every way. The Black Bear Chalet is beautiful, spacious, and so well designed--from the ski storage room--to the private elevator--to the 5 1/2 bathrooms--there was more than enough room for our children and grandchildren and us to relax and enjoy the gorgeous scenery outside our huge windows. Due to unexpected injuries, Papa and Grammy were not able to ski--but staying in the Black Bear Chalet made the non ski time so much more enjoyable. The Moving Mountains staff were so helpful and went out of their way to assist us---even sending over delicious cupcakes when they heard about our injuries. They quickly responded to all of our questions and made us feel so welcome. We are already talking about a return trip; everyone in our family so enjoyed the Chalet.
Manager Response:
We are always sad to hear of injuries but glad yours did not ruin your stay. Steamboat is a great place for learning to ski and next year, they'll be ready to ski the whole mountain! We look forward to welcoming you back and making next year even better!

Warm regards,
Elisabeth Mullen
Reservations Manager
-A FlipKey verified reviewer on 03/10/2012
"Unparalled Experience"
Moving Mountains Chalets provides an unparalleled experience in luxury skiing. I have been unsuccessful trying to find their level of homes and services in Vail, Deer Valley, or aspen.We were a party of 10 (two couples and 6 kids). The home we stayed in was spectacular. But what made the experience over the top were Elisabeth, Robin and their staff. We took advantage of the Full Service Catered Package which I highly recommend. It is actually quite reasonable when you do the math.The two gentlemen who took care of us went above and beyond in every little detail. The meals were fantastic, the presentation was that of a fine restaurant, not that of a home cooked meal. The two times we tried the "better restaurants in town, we were sorry we had not eaten back at the house. They would cook anything and everything that we, or the kids, could desire. The house was always clean in spite of the six monsters we had running around. They drove us everywhere and anywhere regardless of the time of day, and fulfilled any and all of the stupid request the kids could come up with - they were beyond amazing!
-Stuart on 03/09/2012
"Perfect family spot"
A very lovely home, with every possible amenity. Our entire family, from seven to eighty, was happy with their stay.
-Westward looking on 08/22/2011
"Home and Service by Moving Mountain exceeded our expectations."
We have a group of 8-12 friends that get together each year for a ski outing. Usually, try and go somewhere new each year. Have been challenged in years past in trying to get a nice place to stay, that accommodates everyone. Black Bear was a great set up and was very comfortable for the 9 guys we had this year. The Service provided by Moving Mountain was unbelievable! All travel requests and needs were met in a professional and timely manner.
-Ronnie Brennan on 02/22/2011
"mardi gras in steamboat"
we had a wonderful time. the house was amazing and so was the staff. They were there for anything we needed and more. I could not have asked for anything. The house was amazing. we had 6 adults in our party and 7 kids and still had extra room. There were no wants with the house. from the hot tub, to the sauna to the pool table it was a perfect home--or should i say chalet. I would recommend this home and the full service to anyone. It is worth every penny and more.
-A FlipKey verified reviewer on 02/23/2010
"Steamboat, CO Ski Trip: Moving Mountains Black Bear Catered Chal"
Going in we wanted to see improvement since we had been at the same place last year and had some issues. Everything this year was beyond our highest expectations. Everyone went above and beyond to make our stay perfect. The catering-- style, content, hospitality-- was really the relaxed yet indulgent luxury MM set out to provide. We could not have been more satisfied. The house: You'll not find a more spacious, comfortable backdrop for a mixed-family vacation. The layout provided lots of different areas to find a comfort zone after a day on the slopes. The bustling open kitchen became the core of the vacation and made all of us feel like we were part of one big happy family. In our hurried real lives this feeling is rare so this was special. The master BDR suite was huge and offered a private spot for massages, reading, etc, and its bath had a steam shower-- a great antidote for dry mountain air. The bunkroom w/its double queen/twin bunks was comfortable for kids or adults. One great feature was that the 3rd floor of this house opened up over the living room like a mezzanine. Here there was a complete desktop setup on a big table where all the kids gathered each day to listen to music, surf the web, check emails, etc. Everyone felt togetherness w/o too much togetherness.Location: This property was not ski in/out but was located close to an intermediate high-speed quad lift which let those with pre-purchased lift tickets avoid the walk to the Gondola from the base area drop off area. I even arranged for my kids to meet their instructor at the top in the a.m. rather than leaving them to wait around at the base for all the groups to form. This gave us an extra 30 minutes in the a.m. Only negative: Groups w/mixed schedules will need an extra vehicle/driver beyond the one provided in the full service package to make it all work w/o tension. This adds an extra $400-$420 per day to the cost.Bottom line: We will book the same trip/property for Jan. 2011 this summer
-A FlipKey verified reviewer on 01/29/2010
Arrival
Max. Guests
1 night
2 nights
3 nights
4 nights
5 nights
6 nights
7 nights
8 nights
9 nights
10 nights
11 nights
12 nights
13 nights
14 nights
Sun, 2022-08-21 00:00
12
$4,724

[2]

$5,985

[3]

$7,482

[4]

$8,978

[5]

$10,474

[6]

$11,971

[7]

$13,467

[8]

Mon, 2022-08-22 00:00
12
$4,724

[9]

$5,985

[10]

$7,482

[11]

$8,978

[12]

$10,474

[13]

$11,971

[14]

Tue, 2022-08-23 00:00
12
$4,724

[15]

$5,985

[16]

$7,482

[17]

$8,978

[18]

$10,474

[19]

Wed, 2022-08-24 00:00
12
$4,724

[20]

$5,985

[21]

$7,482

[22]

$8,978

[23]

Thu, 2022-08-25 00:00
12
$4,724

[24]

$5,985

[25]

$7,482

[26]

Fri, 2022-08-26 00:00
12
$4,724

[27]

$5,985

[28]

Sat, 2022-08-27 00:00
12
$4,724

[29]

Mon, 2022-10-17 00:00
12
$3,499

[30]

$4,352

[31]

$5,440

[32]

$6,528

[33]

$7,616

[34]

$8,704

[35]

$9,792

[36]

$10,880

[37]

$11,968

[38]

$13,056

[39]

$14,144

[40]

$15,232

[41]

Tue, 2022-10-18 00:00
12
$3,499

[42]

$4,352

[43]

$5,440

[44]

$6,528

[45]

$7,616

[46]

$8,704

[47]

$9,792

[48]

$10,880

[49]

$11,968

[50]

$13,056

[51]

$14,144

[52]

$15,232

[53]

Wed, 2022-10-19 00:00
12
$3,499

[54]

$4,352

[55]

$5,440

[56]

$6,528

[57]

$7,616

[58]

$8,704

[59]

$9,792

[60]

$10,880

[61]

$11,968

[62]

$13,056

[63]

$14,144

[64]

Thu, 2022-10-20 00:00
12
$3,499

[65]

$4,352

[66]

$5,440

[67]

$6,528

[68]

$7,616

[69]

$8,704

[70]

$9,792

[71]

$10,880

[72]

$11,968

[73]

$13,056

[74]

Fri, 2022-10-21 00:00
12
$3,499

[75]

$4,352

[76]

$5,440

[77]

$6,528

[78]

$7,616

[79]

$8,704

[80]

$9,792

[81]

$10,880

[82]

$11,968

[83]

Sat, 2022-10-22 00:00
12
$3,499

[84]

$4,352

[85]

$5,440

[86]

$6,528

[87]

$7,616

[88]

$8,704

[89]

$9,792

[90]

$10,880

[91]

Sun, 2022-10-23 00:00
12
$3,499

[92]

$4,352

[93]

$5,440

[94]

$6,528

[95]

$7,616

[96]

$8,704

[97]

$9,792

[98]

Mon, 2022-10-24 00:00
12
$3,499

[99]

$4,352

[100]

$5,440

[101]

$6,528

[102]

$7,616

[103]

$8,704

[104]

Tue, 2022-10-25 00:00
12
$3,499

[105]

$4,352

[106]

$5,440

[107]

$6,528

[108]

$7,616

[109]

Wed, 2022-10-26 00:00
12
$3,499

[110]

$4,352

[111]

$5,440

[112]

$6,528

[113]

Thu, 2022-10-27 00:00
12
$3,499

[114]

$4,352

[115]

$5,440

[116]

Fri, 2022-10-28 00:00
12
$3,499

[117]

$4,352

[118]

Sat, 2022-10-29 00:00
12
$3,499

[119]

Tue, 2022-11-15 00:00
12
$4,292

[120]

$5,767

[121]

$7,243

[122]

$8,718

[123]

$10,193

[124]

$11,669

[125]

$13,144

[126]

$14,620

[127]

$15,801

[128]

$16,981

[129]

$18,162

[130]

Wed, 2022-11-16 00:00
12
$4,694

[131]

$6,170

[132]

$7,645

[133]

$9,121

[134]

$10,596

[135]

$12,071

[136]

$13,547

[137]

$14,728

[138]

$15,908

[139]

$17,089

[140]

$18,270

[141]

Thu, 2022-11-17 00:00
12
$5,097

[142]

$6,572

[143]

$8,048

[144]

$9,523

[145]

$10,998

[146]

$12,474

[147]

$13,655

[148]

$14,836

[149]

$16,016

[150]

$17,197

[151]

$18,378

[152]

Fri, 2022-11-18 00:00
12
$5,499

[153]

$6,975

[154]

$8,450

[155]

$9,926

[156]

$11,401

[157]

$12,582

[158]

$13,763

[159]

$14,943

[160]

$16,124

[161]

$17,305

[162]

$18,486

[163]

Sat, 2022-11-19 00:00
12
$5,902

[164]

$7,377

[165]

$8,853

[166]

$10,328

[167]

$11,509

[168]

$12,690

[169]

$13,870

[170]

$15,051

[171]

$16,232

[172]

$17,413

[173]

$18,594

[174]

Sun, 2022-11-20 00:00
12
$5,902

[175]

$7,377

[176]

$8,853

[177]

$10,033

[178]

$11,214

[179]

$12,395

[180]

$13,576

[181]

$14,757

[182]

$15,937

[183]

$17,118

[184]

$18,299

[185]

Mon, 2022-11-21 00:00
12
$5,902

[186]

$7,377

[187]

$8,558

[188]

$9,739

[189]

$10,920

[190]

$12,100

[191]

$13,281

[192]

$14,462

[193]

$15,643

[194]

$16,824

[195]

$18,004

[196]

Tue, 2022-11-22 00:00
12
$5,902

[197]

$7,083

[198]

$8,263

[199]

$9,444

[200]

$10,625

[201]

$11,806

[202]

$12,987

[203]

$14,167

[204]

$15,348

[205]

$16,529

[206]

$17,710

[207]

Wed, 2022-11-23 00:00
12
$5,607

[208]

$6,788

[209]

$7,969

[210]

$9,150

[211]

$10,330

[212]

$11,511

[213]

$12,692

[214]

$13,873

[215]

$15,054

[216]

$16,234

[217]

$17,415

[218]

Thu, 2022-11-24 00:00
12
$5,312

[219]

$6,493

[220]

$7,674

[221]

$8,855

[222]

$10,036

[223]

$11,216

[224]

$12,397

[225]

$13,578

[226]

$14,759

[227]

$15,940

[228]

$17,120

[229]

Fri, 2022-11-25 00:00
12
$5,018

[230]

$6,199

[231]

$7,379

[232]

$8,560

[233]

$9,741

[234]

$10,922

[235]

$12,103

[236]

$13,283

[237]

$14,464

[238]

$15,645

[239]

$16,826

[240]

Sat, 2022-11-26 00:00
12
$4,723

[241]

$5,904

[242]

$7,085

[243]

$8,266

[244]

$9,446

[245]

$10,627

[246]

$11,808

[247]

$12,989

[248]

$14,170

[249]

$15,350

[250]

$16,531

[251]

Sun, 2022-11-27 00:00
12
$4,723

[252]

$5,904

[253]

$7,085

[254]

$8,266

[255]

$9,446

[256]

$10,627

[257]

$11,808

[258]

$12,989

[259]

$14,170

[260]

$15,350

[261]

$16,761

[262]

Mon, 2022-11-28 00:00
12
$4,723

[263]

$5,904

[264]

$7,085

[265]

$8,266

[266]

$9,446

[267]

$10,627

[268]

$11,808

[269]

$12,989

[270]

$14,170

[271]

$15,580

[272]

$16,991

[273]

Tue, 2022-11-29 00:00
12
$4,723

[274]

$5,904

[275]

$7,085

[276]

$8,266

[277]

$9,446

[278]

$10,627

[279]

$11,808

[280]

$12,989

[281]

$14,399

[282]

$15,810

[283]

$17,220

[284]

Wed, 2022-11-30 00:00
12
$4,723

[285]

$5,904

[286]

$7,085

[287]

$8,266

[288]

$9,446

[289]

$10,627

[290]

$11,808

[291]

$13,218

[292]

$14,629

[293]

$16,039

[294]

$17,450

[295]

Thu, 2022-12-01 00:00
12
$4,723

[296]

$5,904

[297]

$7,085

[298]

$8,266

[299]

$9,446

[300]

$10,627

[301]

$12,038

[302]

$13,448

[303]

$14,859

[304]

$16,269

[305]

$17,680

[306]

Fri, 2022-12-02 00:00
12
$4,723

[307]

$5,904

[308]

$7,085

[309]

$8,266

[310]

$9,446

[311]

$10,857

[312]

$12,267

[313]

$13,678

[314]

$15,088

[315]

$16,499

[316]

$17,909

[317]

Sat, 2022-12-03 00:00
12
$4,723

[318]

$5,904

[319]

$7,085

[320]

$8,266

[321]

$9,676

[322]

$11,087

[323]

$12,497

[324]

$13,908

[325]

$15,318

[326]

$16,728

[327]

$18,139

[328]

Sun, 2022-12-04 00:00
12
$4,723

[329]

$5,904

[330]

$7,085

[331]

$8,495

[332]

$9,906

[333]

$11,316

[334]

$12,727

[335]

$14,137

[336]

$15,548

[337]

$16,958

[338]

$20,480

[339]

Mon, 2022-12-05 00:00
12
$4,723

[340]

$5,904

[341]

$7,314

[342]

$8,725

[343]

$10,135

[344]

$11,546

[345]

$12,956

[346]

$14,367

[347]

$15,777

[348]

$19,299

[349]

$22,821

[350]

Tue, 2022-12-06 00:00
12
$4,723

[351]

$6,134

[352]

$7,544

[353]

$8,955

[354]

$10,365

[355]

$11,776

[356]

$13,186

[357]

$14,597

[358]

$18,118

[359]

$21,640

[360]

$25,162

[361]

Wed, 2022-12-07 00:00
12
$4,953

[362]

$6,363

[363]

$7,774

[364]

$9,184

[365]

$10,595

[366]

$12,005

[367]

$13,416

[368]

$16,937

[369]

$20,459

[370]

$23,981

[371]

$27,502

[372]

Thu, 2022-12-08 00:00
12
$5,183

[373]

$6,593

[374]

$8,004

[375]

$9,414

[376]

$10,824

[377]

$12,235

[378]

$15,757

[379]

$19,278

[380]

$22,800

[381]

$26,322

[382]

$29,843

[383]

Fri, 2022-12-09 00:00
12
$5,412

[384]

$6,823

[385]

$8,233

[386]

$9,644

[387]

$11,054

[388]

$14,576

[389]

$18,098

[390]

$21,619

[391]

$25,141

[392]

$28,663

[393]

$32,184

[394]

Sat, 2022-12-10 00:00
12
$5,642

[395]

$7,052

[396]

$8,463

[397]

$9,873

[398]

$13,395

[399]

$16,917

[400]

$20,438

[401]

$23,960

[402]

$27,482

[403]

$31,003

[404]

$34,525

[405]

Sun, 2022-12-11 00:00
12
$5,642

[406]

$7,052

[407]

$8,463

[408]

$11,985

[409]

$15,506

[410]

$19,028

[411]

$22,550

[412]

$26,071

[413]

$29,593

[414]

$33,115

[415]

$36,636

[416]

Mon, 2022-12-12 00:00
12
$5,642

[417]

$7,052

[418]

$10,574

[419]

$14,096

[420]

$17,617

[421]

$21,139

[422]

$24,661

[423]

$28,182

[424]

$31,704

[425]

$35,226

[426]

$38,748

[427]

Tue, 2022-12-13 00:00
12
$5,642

[428]

$9,164

[429]

$12,685

[430]

$16,207

[431]

$19,729

[432]

$23,250

[433]

$26,772

[434]

$30,294

[435]

$33,815

[436]

$37,337

[437]

$41,516

[438]

Wed, 2022-12-14 00:00
12
$7,753

[439]

$11,275

[440]

$14,796

[441]

$18,318

[442]

$21,840

[443]

$25,362

[444]

$28,883

[445]

$32,405

[446]

$35,927

[447]

$40,106

[448]

$44,285

[449]

Thu, 2022-12-15 00:00
12
$9,864

[450]

$13,386

[451]

$16,908

[452]

$20,429

[453]

$23,951

[454]

$27,473

[455]

$30,994

[456]

$34,516

[457]

$38,695

[458]

$42,875

[459]

$47,054

[460]

Fri, 2022-12-16 00:00
12
$11,976

[461]

$15,497

[462]

$19,019

[463]

$22,541

[464]

$26,062

[465]

$29,584

[466]

$33,106

[467]

$37,285

[468]

$41,464

[469]

$45,644

[470]

$49,823

[471]

Sat, 2022-12-17 00:00
12
$17,608

[472]

$21,130

[473]

$24,652

[474]

$28,173

[475]

$31,695

[476]

$35,875

[477]

$40,054

[478]

$44,233

[479]

$48,413

[480]

$52,592

[481]

Sun, 2022-12-18 00:00
12
$17,608

[482]

$21,130

[483]

$24,652

[484]

$28,173

[485]

$32,353

[486]

$36,532

[487]

$40,712

[488]

$44,891

[489]

$49,070

[490]

$53,250

[491]

Mon, 2022-12-19 00:00
12
$17,608

[492]

$21,130

[493]

$24,652

[494]

$28,831

[495]

$33,011

[496]

$37,190

[497]

$41,369

[498]

$45,549

[499]

$49,728

[500]

Tue, 2022-12-20 00:00
12
$17,608

[501]

$21,130

[502]

$25,309

[503]

$29,489

[504]

$33,668

[505]

$37,848

[506]

$42,027

[507]

$46,206

[508]

Wed, 2022-12-21 00:00
12
$17,608

[509]

$21,788

[510]

$25,967

[511]

$30,147

[512]

$34,326

[513]

$38,505

[514]

$42,685

[515]

Thu, 2022-12-22 00:00
12
$18,266

[516]

$22,446

[517]

$26,625

[518]

$30,804

[519]

$34,984

[520]

$39,163

[521]

Fri, 2022-12-23 00:00
12
$18,924

[522]

$23,103

[523]

$27,283

[524]

$31,462

[525]

$35,641

[526]

Sat, 2022-12-24 00:00
12
$19,582

[527]

$23,761

[528]

$27,940

[529]

$32,120

[530]

Sun, 2022-12-25 00:00
12
$20,239

[531]

$24,419

[532]

$28,598

[533]

Mon, 2022-12-26 00:00
12
$25,076

[534]

Sat, 2023-01-07 00:00
12
$10,824

[535]

Wed, 2023-01-18 00:00
12
$6,537

[536]

Sun, 2023-02-05 00:00
12
$7,656

[537]

$9,643

[538]

Mon, 2023-02-06 00:00
12
$7,729

[539]

Tue, 2023-02-21 00:00
12
$15,265

[540]

$17,474

[541]

$19,682

[542]

$21,891

[543]

$24,099

[544]

$26,308

[545]

$28,517

[546]

$30,504

[547]

$32,491

[548]

$34,478

[549]

Wed, 2023-02-22 00:00
12
$14,421

[550]

$16,629

[551]

$18,838

[552]

$21,046

[553]

$23,255

[554]

$25,464

[555]

$27,451

[556]

$29,438

[557]

$31,425

[558]

$33,412

[559]

Thu, 2023-02-23 00:00
12
$13,576

[560]

$15,785

[561]

$17,993

[562]

$20,202

[563]

$22,410

[564]

$24,397

[565]

$26,384

[566]

$28,371

[567]

$30,358

[568]

$32,345

[569]

Fri, 2023-02-24 00:00
12
$12,732

[570]

$14,940

[571]

$17,149

[572]

$19,357

[573]

$21,344

[574]

$23,331

[575]

$25,318

[576]

$27,305

[577]

$29,292

[578]

$31,279

[579]

Sat, 2023-02-25 00:00
12
$11,887

[580]

$14,096

[581]

$16,304

[582]

$18,291

[583]

$20,278

[584]

$22,265

[585]

$24,252

[586]

$26,239

[587]

$28,226

[588]

$30,213

[589]

Sun, 2023-02-26 00:00
12
$8,834

[590]

$11,043

[591]

$13,251

[592]

$15,238

[593]

$17,225

[594]

$19,212

[595]

$21,199

[596]

$23,186

[597]

$25,173

[598]

$27,160

[599]

Mon, 2023-02-27 00:00
12
$8,834

[600]

$11,043

[601]

$13,030

[602]

$15,017

[603]

$17,004

[604]

$18,991

[605]

$20,978

[606]

$22,965

[607]

$24,952

[608]

Tue, 2023-02-28 00:00
12
$8,834

[609]

$10,821

[610]

$12,808

[611]

$14,795

[612]

$16,782

[613]

$18,769

[614]

$20,756

[615]

$22,743

[616]

Wed, 2023-03-01 00:00
12
$8,613

[617]

$10,600

[618]

$12,587

[619]

$14,574

[620]

$16,561

[621]

$18,548

[622]

$20,535

[623]

Thu, 2023-03-02 00:00
12
$8,391

[624]

$10,378

[625]

$12,365

[626]

$14,352

[627]

$16,339

[628]

$18,326

[629]

Fri, 2023-03-03 00:00
12
$8,170

[630]

$10,157

[631]

$12,144

[632]

$14,131

[633]

$16,118

[634]

Sat, 2023-03-04 00:00
12
$7,948

[635]

$9,935

[636]

$11,922

[637]

$13,909

[638]

Sun, 2023-03-05 00:00
12
$9,935

[639]

$11,922

[640]

Mon, 2023-03-06 00:00
12
$9,935

[641]

Sun, 2023-03-19 00:00
12
$8,834

[642]

$11,043

[643]

$13,251

[644]

$15,266

[645]

$17,281

[646]

$19,296

[647]

$21,311

[648]

$23,326

[649]

$25,340

[650]

$27,355

[651]

$28,501

[652]

Mon, 2023-03-20 00:00
12
$8,834

[653]

$11,043

[654]

$13,058

[655]

$15,072

[656]

$17,087

[657]

$19,102

[658]

$21,117

[659]

$23,132

[660]

$25,147

[661]

$26,293

[662]

$27,439

[663]

Tue, 2023-03-21 00:00
12
$8,834

[664]

$10,849

[665]

$12,864

[666]

$14,879

[667]

$16,894

[668]

$18,908

[669]

$20,923

[670]

$22,938

[671]

$24,084

[672]

$25,230

[673]

$26,376

[674]

Wed, 2023-03-22 00:00
12
$8,641

[675]

$10,655

[676]

$12,670

[677]

$14,685

[678]

$16,700

[679]

$18,715

[680]

$20,730

[681]

$21,876

[682]

$23,022

[683]

$24,168

[684]

$25,314

[685]

Thu, 2023-03-23 00:00
12
$8,447

[686]

$10,462

[687]

$12,476

[688]

$14,491

[689]

$16,506

[690]

$18,521

[691]

$19,667

[692]

$20,813

[693]

$21,959

[694]

$23,105

[695]

$24,251

[696]

Fri, 2023-03-24 00:00
12
$8,253

[697]

$10,268

[698]

$12,283

[699]

$14,298

[700]

$16,312

[701]

$17,458

[702]

$18,604

[703]

$19,750

[704]

$20,896

[705]

$22,042

[706]

$23,188

[707]

Sat, 2023-03-25 00:00
12
$8,059

[708]

$10,074

[709]

$12,089

[710]

$14,104

[711]

$15,250

[712]

$16,396

[713]

$17,542

[714]

$18,688

[715]

$19,834

[716]

$20,980

[717]

$22,126

[718]

Sun, 2023-03-26 00:00
12
$6,280

[719]

$8,059

[720]

$10,074

[721]

$12,089

[722]

$13,235

[723]

$14,381

[724]

$15,527

[725]

$16,673

[726]

$17,819

[727]

$18,965

[728]

$20,111

[729]

$21,257

[730]

Mon, 2023-03-27 00:00
12
$6,280

[731]

$8,059

[732]

$10,074

[733]

$11,220

[734]

$12,366

[735]

$13,512

[736]

$14,658

[737]

$15,804

[738]

$16,950

[739]

$18,096

[740]

$19,242

[741]

$20,388

[742]

Tue, 2023-03-28 00:00
12
$6,280

[743]

$8,059

[744]

$9,205

[745]

$10,351

[746]

$11,497

[747]

$12,643

[748]

$13,789

[749]

$14,935

[750]

$16,081

[751]

$17,227

[752]

$18,373

[753]

$19,519

[754]

Wed, 2023-03-29 00:00
12
$6,280

[755]

$7,191

[756]

$8,337

[757]

$9,483

[758]

$10,629

[759]

$11,775

[760]

$12,921

[761]

$14,067

[762]

$15,213

[763]

$16,359

[764]

$17,505

[765]

$18,651

[766]

Thu, 2023-03-30 00:00
12
$5,411

[767]

$6,322

[768]

$7,468

[769]

$8,614

[770]

$9,760

[771]

$10,906

[772]

$12,052

[773]

$13,198

[774]

$14,344

[775]

$15,490

[776]

$16,636

[777]

$17,782

[778]

Fri, 2023-03-31 00:00
12
$4,542

[779]

$5,453

[780]

$6,599

[781]

$7,745

[782]

$8,891

[783]

$10,037

[784]

$11,183

[785]

$12,329

[786]

$13,475

[787]

$14,621

[788]

$15,767

[789]

$16,913

[790]

Sat, 2023-04-01 00:00
12
$3,673

[791]

$4,584

[792]

$5,730

[793]

$6,876

[794]

$8,022

[795]

$9,168

[796]

$10,314

[797]

$11,460

[798]

$12,606

[799]

$13,752

[800]

$14,898

[801]

$16,044

[802]

Sun, 2023-04-02 00:00
12
$3,673

[803]

$4,584

[804]

$5,730

[805]

$6,876

[806]

$8,022

[807]

$9,168

[808]

$10,314

[809]

$11,460

[810]

$12,606

[811]

$13,752

[812]

$14,898

[813]

$16,044

[814]

Mon, 2023-04-03 00:00
12
$3,673

[815]

$4,584

[816]

$5,730

[817]

$6,876

[818]

$8,022

[819]

$9,168

[820]

$10,314

[821]

$11,460

[822]

$12,606

[823]

$13,752

[824]

$14,898

[825]

$16,044

[826]

Tue, 2023-04-04 00:00
12
$3,673

[827]

$4,584

[828]

$5,730

[829]

$6,876

[830]

$8,022

[831]

$9,168

[832]

$10,314

[833]

$11,460

[834]

$12,606

[835]

$13,752

[836]

$14,898

[837]

$16,044

[838]

Wed, 2023-04-05 00:00
12
$3,673

[839]

$4,584

[840]

$5,730

[841]

$6,876

[842]

$8,022

[843]

$9,168

[844]

$10,314

[845]

$11,460

[846]

$12,606

[847]

$13,752

[848]

$14,898

[849]

$16,044

[850]

Thu, 2023-04-06 00:00
12
$3,673

[851]

$4,584

[852]

$5,730

[853]

$6,876

[854]

$8,022

[855]

$9,168

[856]

$10,314

[857]

$11,460

[858]

$12,606

[859]

$13,752

[860]

$14,898

[861]

$16,044

[862]

Fri, 2023-04-07 00:00
12
$3,673

[863]

$4,584

[864]

$5,730

[865]

$6,876

[866]

$8,022

[867]

$9,168

[868]

$10,314

[869]

$11,460

[870]

$12,606

[871]

$13,752

[872]

$14,898

[873]

$16,044

[874]

Sat, 2023-04-08 00:00
12
$3,673

[875]

$4,584

[876]

$5,730

[877]

$6,876

[878]

$8,022

[879]

$9,168

[880]

$10,314

[881]

$11,460

[882]

$12,606

[883]

$13,752

[884]

$14,898

[885]

$16,044

[886]

Sun, 2023-04-09 00:00
12
$3,673

[887]

$4,584

[888]

$5,730

[889]

$6,876

[890]

$8,022

[891]

$9,168

[892]

$10,314

[893]

$11,460

[894]

$12,606

[895]

$13,752

[896]

$14,898

[897]

$16,044

[898]

Mon, 2023-04-10 00:00
12
$3,673

[899]

$4,584

[900]

$5,730

[901]

$6,876

[902]

$8,022

[903]

$9,168

[904]

$10,314

[905]

$11,460

[906]

$12,606

[907]

$13,752

[908]

$14,898

[909]

$16,044

[910]

Tue, 2023-04-11 00:00
12
$3,673

[911]

$4,584

[912]

$5,730

[913]

$6,876

[914]

$8,022

[915]

$9,168

[916]

$10,314

[917]

$11,460

[918]

$12,606

[919]

$13,752

[920]

$14,898

[921]

$16,044

[922]

Wed, 2023-04-12 00:00
12
$3,673

[923]

$4,584

[924]

$5,730

[925]

$6,876

[926]

$8,022

[927]

$9,168

[928]

$10,314

[929]

$11,460

[930]

$12,606

[931]

$13,752

[932]

$14,898

[933]

$16,044

[934]

Thu, 2023-04-13 00:00
12
$3,673

[935]

$4,584

[936]

$5,730

[937]

$6,876

[938]

$8,022

[939]

$9,168

[940]

$10,314

[941]

$11,460

[942]

$12,606

[943]

$13,752

[944]

$14,898

[945]

$16,044

[946]

Fri, 2023-04-14 00:00
12
$3,673

[947]

$4,584

[948]

$5,730

[949]

$6,876

[950]

$8,022

[951]

$9,168

[952]

$10,314

[953]

$11,460

[954]

$12,606

[955]

$13,752

[956]

$14,898

[957]

$16,044

[958]

Sat, 2023-04-15 00:00
12
$3,673

[959]

$4,584

[960]

$5,730

[961]

$6,876

[962]

$8,022

[963]

$9,168

[964]

$10,314

[965]

$11,460

[966]

$12,606

[967]

$13,752

[968]

$14,898

[969]

$16,044

[970]

Sun, 2023-04-16 00:00
12
$3,673

[971]

$4,584

[972]

$5,730

[973]

$6,876

[974]

$8,022

[975]

$9,168

[976]

$10,314

[977]

$11,460

[978]

$12,606

[979]

$13,752

[980]

$14,898

[981]

$16,044

[982]

Mon, 2023-04-17 00:00
12
$3,673

[983]

$4,584

[984]

$5,730

[985]

$6,876

[986]

$8,022

[987]

$9,168

[988]

$10,314

[989]

$11,460

[990]

$12,606

[991]

$13,752

[992]

$14,898

[993]

$16,044

[994]

Tue, 2023-04-18 00:00
12
$3,673

[995]

$4,584

[996]

$5,730

[997]

$6,876

[998]

$8,022

[999]

$9,168

[1000]

$10,314

[1001]

$11,460

[1002]

$12,606

[1003]

$13,752

[1004]

$14,898

[1005]

Wed, 2023-04-19 00:00
12
$3,673

[1006]

$4,584

[1007]

$5,730

[1008]

$6,876

[1009]

$8,022

[1010]

$9,168

[1011]

$10,314

[1012]

$11,460

[1013]

$12,606

[1014]

$13,752

[1015]

Thu, 2023-04-20 00:00
12
$3,673

[1016]

$4,584

[1017]

$5,730

[1018]

$6,876

[1019]

$8,022

[1020]

$9,168

[1021]

$10,314

[1022]

$11,460

[1023]

$12,606

[1024]

Fri, 2023-04-21 00:00
12
$3,673

[1025]

$4,584

[1026]

$5,730

[1027]

$6,876

[1028]

$8,022

[1029]

$9,168

[1030]

$10,314

[1031]

$11,460

[1032]

Sat, 2023-04-22 00:00
12
$3,673

[1033]

$4,584

[1034]

$5,730

[1035]

$6,876

[1036]

$8,022

[1037]

$9,168

[1038]

$10,314

[1039]

Sun, 2023-04-23 00:00
12
$3,673

[1040]

$4,584

[1041]

$5,730

[1042]

$6,876

[1043]

$8,022

[1044]

$9,168

[1045]

Mon, 2023-04-24 00:00
12
$3,673

[1046]

$4,584

[1047]

$5,730

[1048]

$6,876

[1049]

$8,022

[1050]

Tue, 2023-04-25 00:00
12
$3,673

[1051]

$4,584

[1052]

$5,730

[1053]

$6,876

[1054]

Wed, 2023-04-26 00:00
12
$3,673

[1055]

$4,584

[1056]

$5,730

[1057]

Thu, 2023-04-27 00:00
12
$3,673

[1058]

$4,584

[1059]

Fri, 2023-04-28 00:00
12
$3,673

[1060]
Leave a Review
[1061]
POOL, SPA & FITNESS
Hot Tub, Private
Secure Bike Storage
GENERAL
Fireplace, gas
Heating, Radiant Heat
Balcony
Patio
Yard
Owner Has Pet
ENTERTAINMENT
Pool Table
TV, in every bedroom
Board Games
Smart TV
Family Room
Wii
PARKING AND TRANSPORTATION
SKI ACCESS
Ski Shuttle (seasonal)
Boot Dryers
VIEW
Partial View of Mountain and Valley
Search Availability
Leave Review
[1061]
Steamboat Springs | 4 Bedrooms | 5 Baths | Sleeps 12 | 5,000 SqFt
Bedroom 2
2 Twin over Queen Bunks
Bedroom 3
1 Split King /or (2) XL Twins
Bedroom 4
1 Split King /or (2) XL Twins
Extra Bedding
1 Queen Sofa Bed
[1063]
[1064]
[1065]
[1066]
[1067]
[1068]
[1069]
[1070]
[1071]
[1072]
[1073]
[1074]
[1075]
[1076]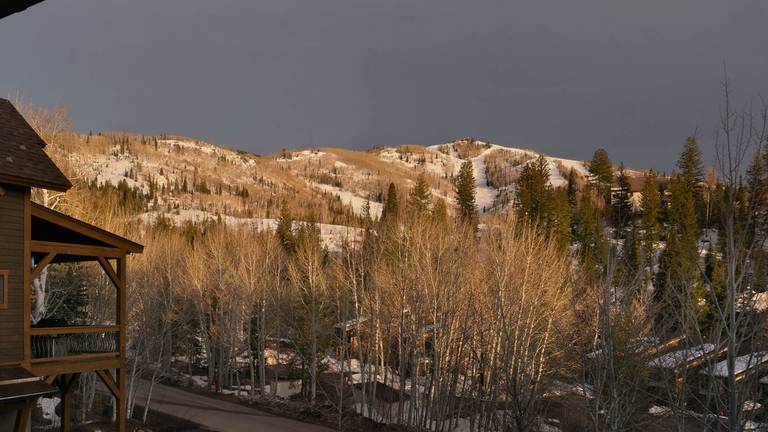 [1077]
[1078]
4 Bedrooms
5 Full 1 Half Baths
Private Hot Tub
Private Hot Tub
Private Hot Tub
Private Hot Tub
Private Hot Tub
Private Hot Tub
Private Hot Tub
Private Hot Tub
Private Hot Tub
Private Hot Tub
Private Hot Tub
Private Hot Tub
Private Hot Tub
Private Hot Tub
Private Hot Tub
Private Hot Tub
Private Hot Tub
Private Hot Tub
Private Hot Tub
Private Hot Tub
Private Hot Tub
Private Hot Tub
Private Hot Tub
Private Hot Tub
Ski Shuttle
Ski Shuttle
Ski Shuttle
Ski Shuttle
Ski Shuttle
Ski Shuttle
Ski Shuttle
Ski Shuttle
Ski Shuttle
Ski Shuttle
Ski Shuttle
Ski Shuttle
Ski Shuttle
Ski Shuttle
Ski Shuttle
Ski Shuttle
Ski Shuttle
Ski Shuttle
Ski Shuttle
Ski Shuttle
Ski Shuttle
Ski Shuttle
Ski Shuttle
Ski Shuttle
Elevator
Elevator
Elevator
Elevator
Elevator
Elevator
Elevator
Elevator
Elevator
Elevator
Elevator
Elevator
Elevator
Elevator
Elevator
Elevator
Elevator
Elevator
Elevator
Elevator
Elevator
Elevator
Elevator
Elevator
Grill/BBQ
Grill/BBQ
Grill/BBQ
Grill/BBQ
Grill/BBQ
Grill/BBQ
Grill/BBQ
Grill/BBQ
Grill/BBQ
Grill/BBQ
Grill/BBQ
Grill/BBQ
Grill/BBQ
Grill/BBQ
Grill/BBQ
Grill/BBQ
Grill/BBQ
Grill/BBQ
Grill/BBQ
Grill/BBQ
Grill/BBQ
Grill/BBQ
Grill/BBQ
Grill/BBQ
Nespresso Coffee Machine
Nespresso Coffee Machine
Nespresso Coffee Machine
Nespresso Coffee Machine
Nespresso Coffee Machine
Nespresso Coffee Machine
Nespresso Coffee Machine
Nespresso Coffee Machine
Nespresso Coffee Machine
Nespresso Coffee Machine
Nespresso Coffee Machine
Nespresso Coffee Machine
Nespresso Coffee Machine
Nespresso Coffee Machine
Nespresso Coffee Machine
Nespresso Coffee Machine
Nespresso Coffee Machine
Nespresso Coffee Machine
Nespresso Coffee Machine
Nespresso Coffee Machine
Nespresso Coffee Machine
Nespresso Coffee Machine
Nespresso Coffee Machine
Nespresso Coffee Machine
Experience mountain living as you never have before at the stunning 5,000 square foot Black Bear Chalet. This one-of-a-kind mountain home is situated on Burgess Creek Road, minutes to the Thunderhead lift, and represents luxury mountain living at its finest. Black Bear Chalet is a custom-built showstopper, combining stylish design with a luxurious mountain feel. Amenities include an elevator, private outdoor hot tub, billiard table, private covered deck and stunning mountain views. After a day of exhilarating mountain adventures, you'll be eager to return to this upscale mountain home and revel in all its offerings.
The great room at Black Bear Chalet has vaulted ceilings, a gas fireplace with a stone surround, a flat
flow from the great room to a full wet bar, dining area and kitchen. Access to a private deck reveals incredible views of Steamboat ski area and offers a place for outdoor dining or relaxing in warmer months. A lovely back patio is home to a bbq grill, outdoor seating and a private hot tub for star gazing and relaxation after a long day of adventure.
A beautiful chef's kitchen is fully equipped and includes the finest appliances from Wolf and Sub-Zero. Custom alder cabinets and granite counters make a rich environment to inspire the creativity of any chef in the group.
An elegant dining area features a handcrafted 10-person alder dining table that beautifully complements the fine craftsmanship of the interior woodwork.

Black Bear Chalet offers four spacious bedrooms, each with an ensuite bathroom. On the upper level is the master king suite with fireplace, flatscreen TV, sitting area and a lovely ensuite bath with soaker tub. Also on the upper level in a bunk room the kids will love with two twin over queen bunks, flat screen TV, large closet and private bath with a tub. Two more beautiful king suites are on the main level, each with the option of a king bed which can be split into two XL twins. The first of the king suites is lucky enough to have access to the back patio area and hot tub.

The fun begins in the lower-level recreation room, used as both a media and game room with a 50" flat screen TV with surround sound, Sony PlayStation2 video games, and a pool table. There is also a queen sleeper sofa and a bathroom with a shower making it a great space for friendly competition and to sleep extra people.

The separate mud room includes a boot dryer and storage for all your ski equipment and outdoor gear. The chalet is equipped with an elevator serving all floors, convenient for trips upstairs with luggage. Ski access is a breeze at Black Bear Chalet as the Moving Mountains shuttle service will take you to the Thunderhead Express Chairlift in just a few minutes. In summer, enjoy hiking trails right from the house. This luxury ski chalet e can accommodate 12 guests in style, creating your next memorable vacation.

SHUTTLE
This home enjoys complimentary use of the Moving Mountains shuttle, mid-November through mid-April, using the convenient shuttle app to schedule pickups. Skip the hassle of a rental car and let us take you where you need to go.

GUEST SERVICES
Moving Mountains has a Guest Services Team, offering full-service vacation planning assistance prior to your trip. You will be assigned a dedicated specialist who will guide you through all the activities and services available. You will also have access to our online Guest Portal where you can find extensive details about your reservation, your residence and guest services.

IN HOME AMENITIES
All Moving Mountains properties have WIFI and come fully stocked with paper products (paper towels, toilet paper, tissues), bathroom toiletries (shampoo, conditioner, body wash, hand soap), and detergents (dish, dishwasher and laundry) as well as clean bed linens and towels. In addition, the kitchens are stocked with aluminum foil, plastic wrap, trash bags, sponges, soap, salt and pepper, coffee, tea, Nespresso, cookware, bakeware, dishes, glasses, utensils and standard small appliances.

This home does not have air conditioning. Cool Colorado summer nights will keep this home comfortable by opening windows after the sun goes down, and then closing the windows and blinds during the day. Utilizing the overhead fans, if available, keeps airflow moving, additional floor fans can be found in many bedroom closets. Can't live without it? A/C units may be available for rent for an additional fee.

Your Safe Home Guarantee: All Moving Mountains homes and residences are cleaned to the highest standards following the VRMA Safe Home guidelines and using cleaning products recommended by the CDC.

VHR # 08-36

5,000 sq ft
Amenities
Accessible
Early Checkin
Late Checkout
Location:
Black Bear Chalet
80487
Steamboat Springs
,
CO
United States
40° 28' 4.3176" N, 106° 47' 16.908" W
Colorado US