There's more to the Colorado mountain resorts of Vail and Beaver Creek than their world-class skiing and snowboarding. You'll want to plan your winter vacation around one of the many amazing events in the Vail Valley. There's everything from World Cup ski races to fireworks displays and one of the best food and wine festivals in the country.
BEAVER CREEK: BIRDS OF PREY WORLD CUP RACES | DEC 1-3, 2023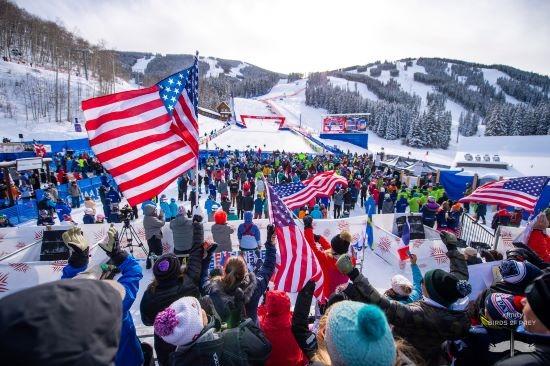 Ranked as the number one overall stop by the athletes and coaches who participate, the Beaver Creek Xfinity Birds of Prey Audi FIS Ski World Cup has become legendary in the ski world.
Beaver Creek Mountain is home to the formidable Birds of Prey racecourse, challenging an international roster of top athletes for one week of racing featuring Men's Alpine Super G, Downhill and Giant Slalom competitions.
The festivities of BC World Cup weekend celebrate "Where Winter Begins" in North America. This year's event is scheduled to include live music, beer tastings, ski films, parties, sponsor activation and much more in the heart of Beaver Creek Village on what is dubbed "Birds of Prey Way". Learn more.
VAIL & BEAVER CREEK: NEW YEAR'S EVE | DEC 31, 2023
Each year Vail celebrates the New Year with an annual torchlight parade and fireworks. Skiers form a glowing train and ski down Golden Peak. The parade is followed by a Fireworks show that can be seen from all across the valley. Learn more.
Ring in 2024 at the Beaver Creek New Year's Eve Celebration with performers and live music throughout the Village, giant screens to watch the ball drop at 10PM local time, and fireworks illuminating the sky over Beaver Creek. No tickets are required for this event. It's complimentary and open to the public. Learn more.
VAIL: WINTERFEST | JAN 2024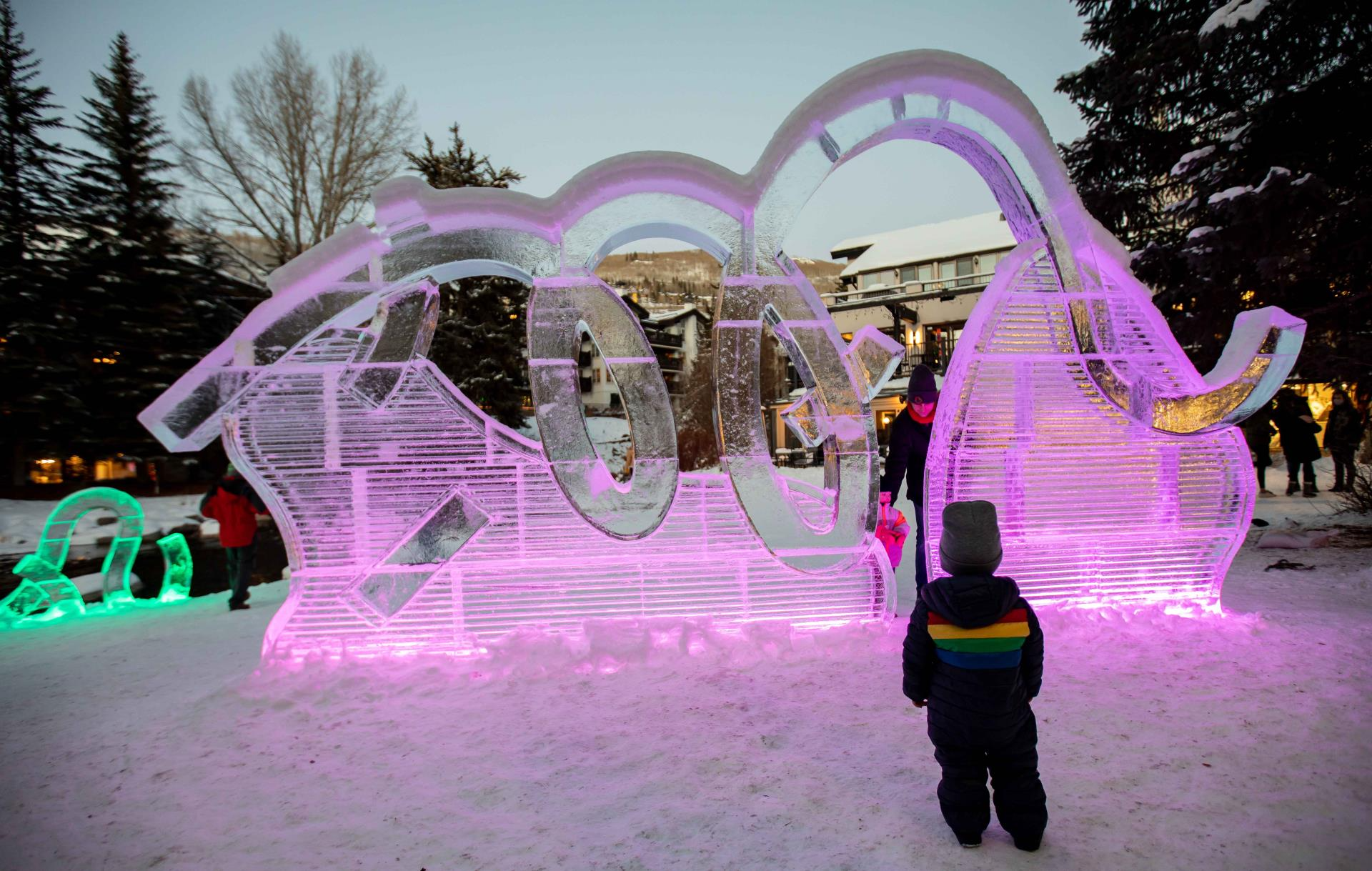 An Interactive & illuminated ice installation on view until the ice melts! Approximately 25,000 pounds of sculpted ice will transform the Gore Creek Promenade in Vail Village into a three-dimensional canvas. Meander through features measuring 5' to 12' tall during the day or in the evening when the illumination of the ice enlivens this interactive composition.
Learn more.
VAIL LEGACY WEEKEND | FEB 24-25, 2024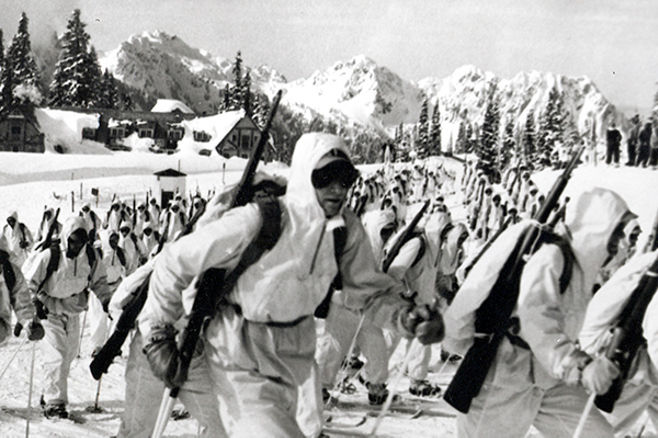 Celebrate the Legacy of Vail with the 10th Mountain Parade, Black Hawk landing, the anniversary of Riva Ridge Ski down and more. Learn more.
VAIL: DINE WITH THE DOGS | DEC 2023 - MAR 2024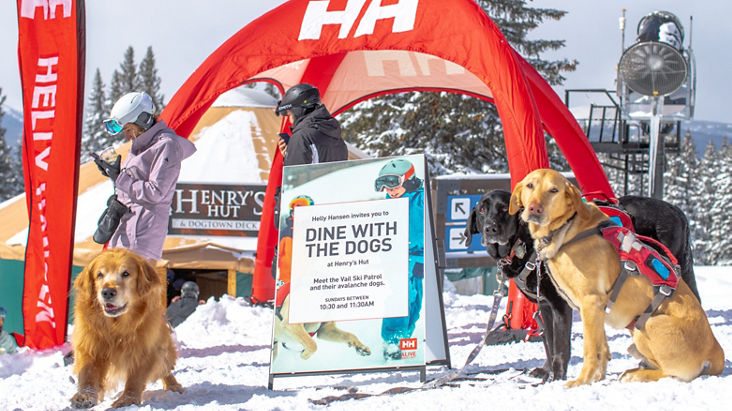 Helly Hansen invites you to grab an early lunch and meet members of Vail Ski Patrol and their avalanche dogs. Dog training, rescue drills and Q&As with patrollers are on the menu. Head over to Henry's Hut with your family and friends between 10:30 and 11:30AM every Sunday to meet the Pros! Learn more.
BEAVER CREEK: THURSDAY NIGHT LIGHTS | DEC 2023 - APR 2024
Beaver Creek lights up the Colorado sky every Thursday evening to celebrate another amazing ski season. This not-to-be-missed event includes a glow stick ski-down parade that you can participate in! The parade is followed by a spectacular fireworks display from the top of the mountain. The event is free and can be viewed throughout the Beaver Creek Village. Learn more.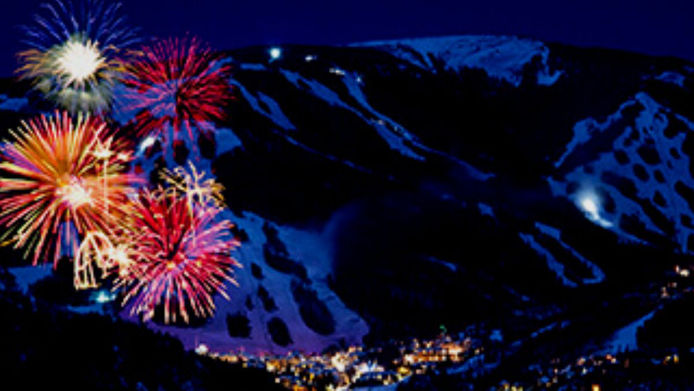 VAIL: TASTE OF VAIL | APR 3-6, 2024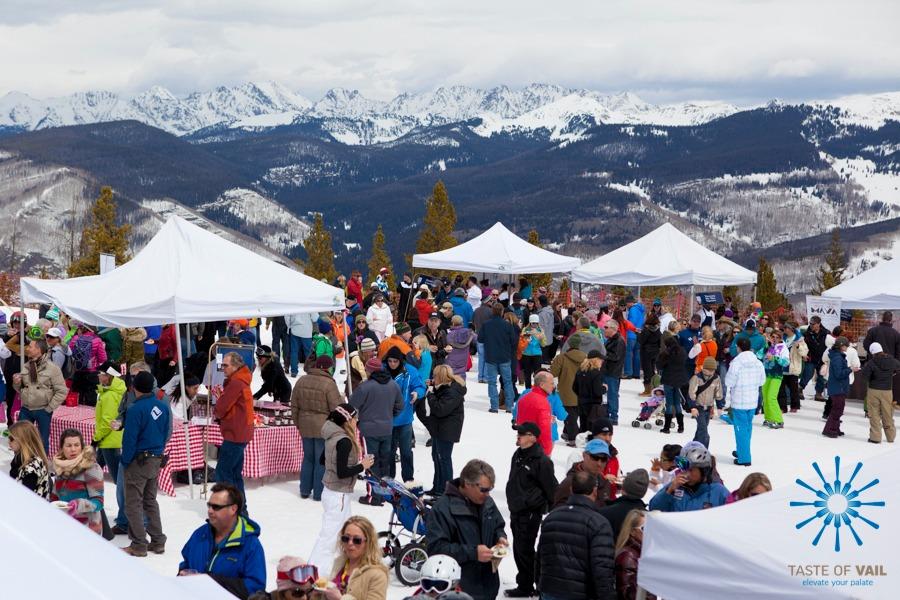 The Taste of Vail
showcases more than 30 of Vail's finest chefs and restaurateurs alongside the owners and winemakers from nearly 50 of the country's top wineries. Taste of Vail showcases more than 30 of Vail's finest chefs and restaurateurs alongside the owners and winemakers from nearly 50 of the country's top wineries. The Taste of Vail is ranked among the nation's best spring food & wine festivals by such media outlets as Forbes.com, USA Today and The Travel Channel.
Learn more.
To pack in all these activities, you're going to want to stay for a few days! Moving Mountains has amazing luxury homes in Vail and Beaver Creek. Call us to see which one will be perfect for you and your group.