22 Jul 2021
Fall in Vail
Fall is one of the best-kept secrets of Colorado. While the fall season is short, squeezed between the verdant green summer and the fluffy snow-white winter, it's a show stopper in all its gold shimmery splendor!
The weather is warm enough to spend plenty of daylight hours outside in the sunshine, but not so warm that your favorite fall beverages feel entirely out of place. The Colorado air turns crisp in the evenings as early as September, and the first frost has already begun in the high country.

The temperature difference between our warm days and brisk nights creates the perfect alchemy for fall's finest palette. Colorado's fall colors typically peak between mid-September and early October, though experts predict the colors peaking sooner rather than later in 2021 due to warmer and drier conditions. 

You can enjoy this annual explosion of color from the back of your mountain, road, or electric bike, from a serene hike, a riverside restaurant patio, from behind the car window on one of our many scenic drives, or from the deck of your luxurious Moving Mountains' vacation rental home.  While the Vail and Beaver Creek gondola rides end in early September, there are still plenty of activities to fill a fantastic fall itinerary. 
Hunting/Fishing
Colorado is a hunting and fishing paradise with plenty of room to roam with deer and elk or wade in the waters with the spectacular trout. Ask our guest services team to recommend the best hunting and fishing guides in the area for the fall season.
Golf
Our Vail and Beaver Creek golf courses stay open until well into the leaves change every fall. Whether you're having your best day on the course (or one that's not so spectacular), you'll be surrounded by beautiful vistas, golden leaves and breathing in the crisp mountain air.  Even if you aren't shooting birdies, you might still glimpse one or two in the air, including bald eagles!
Take a Scenic Drive
Hit the open road with plenty of scenic drives to choose from, all with spectacular views, aspen trees, and plenty of photo and picnic opps along the way. We love the Red Sandstone Road up to Piney Lake. It's about a 45-minute drive up gentle, gravel roads ending with gorgeous views of the lake. Pack a picnic and, if you go before September 30, you can even rent a canoe.  Be careful, as you might spot a moose or two while you're there. 
Other favorite drives are the National Scenic Byway, Independence Pass or driving over to Minturn or Leadville; ask our guest services team for more suggestions, highlights, directions, and details.
Fall Hiking & Biking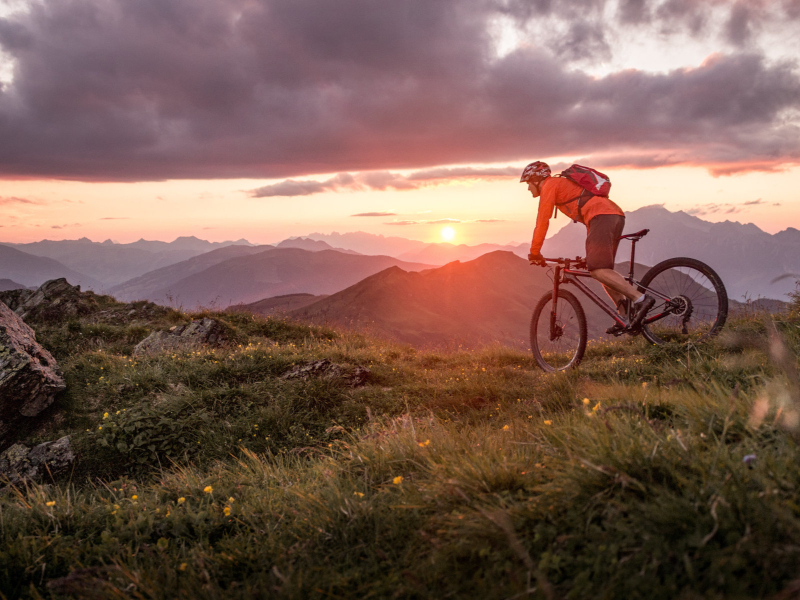 While uphill hauls via the gondola end by early September, there is still plenty of beautiful terrain to traverse either on foot or via two wheels. Hike or ride over crunchy leaves to alpine lakes or take leisurely strolls and cruiser rides along the Gore Creek Valley Trail. You can read about our favorite hiking and biking trails or ask our guest services team for our favorite recommendations. 
Horseback riding
The only thing better than a hike through Vail and Beaver Creek's golden Aspen groves is a horseback ride through them. Unburdened by watching your footing, riders can fully take in and appreciate the stunning fall views. We can arrange for hour-long to full-day excursions. 
Have a Hoppy Hour
Fall and breweries go hand in hand, why not sample a few of our local breweries on your own. Here are a few of our favorites...

Vail Brewing Company's beers are crafted with altitude and brewed for adventure. It's a casual spot and a little off the beaten path in Eagle/Vail, but they have a Vail Village Tap Room for tasting. 
Ein Prosit in Avon/Beaver Creek boasts fine beer and sausages. It's a Bavarian beer hall with pretzels, hand-crafted sausages and a vast selection of German and Belgian beer than it is a brewery, and its German heritage ensures a high-quality experience. Don't worry, they have a few Colorado crafts, as well. 
Gore Range Brewery in Edwards is not too far from Vail or Beaver Creek and worth the ride. Its French-born, Manhattan-trained chef ensures high-quality fare is paired with its exceptional brews. Its lively atmosphere ensures a good time, and the seasonal Caramel Apple brew is the ultimate fall pairing.
Fall Foodie Favorites!
There's never a bad season for brunch, but there's something about a leisurely morning feast on a favorite fall patio that is always appealing. With leaves that match your mimosa, all you need is bacon. We love the huckleberry bacon French toast on the adorable outdoor patio at Vintage. It's perfect when we're ready for a fall food coma, and if we need to err on the lighter side, the avocado toast is excellent fuel for an active day.

Dining outside at Up the Creek is delicious for the season's best farm-to-table food or you can relax at Mountain Standard, the laid-back spin-off of longtime classic, Sweet Basil. Mountain Standard's lovely riverside patio is perfect for an early al fresco dinner topped off with the cheekily named "Antibody" cocktail.
If you've never been to Vail or Beaver Creek in the fall, it's time to turn over a new leaf and plan your fall getaway today. Start your Vail and Beaver Creek home search right here…