We know that vacations are all about unwinding, whether that's through engaging in activities or just taking it easy.
Many of our guests who come to the mountains are adventurous types, busy skiing, snowboarding, hiking, or biking during the day. But it's important to remember to take some time for personal wellness, too, so that you can return home feeling refreshed, focused, and ready to take on whatever life throws your way.
So go ahead and carve out some "me time" during your vacation and let us help you make the most of your well-deserved break!
Our Colorado mountain towns have amazing wellness options available to you, like indulging in a spa treatment, joining a yoga class, or simply soaking in a relaxing hot tub.
HERE ARE OUR TOP 6 WAYS TO WEAVE WELLNESS INTO YOUR MOUNTAIN VACATION:
1. Spa time
Pamper your body and rejuvenate your soul by visiting a health spa during your next vacation. They offer an array of treatments like massages, facials, and wraps that will have you feeling like a whole new person. So why not indulge a little and give your body the TLC it deserves?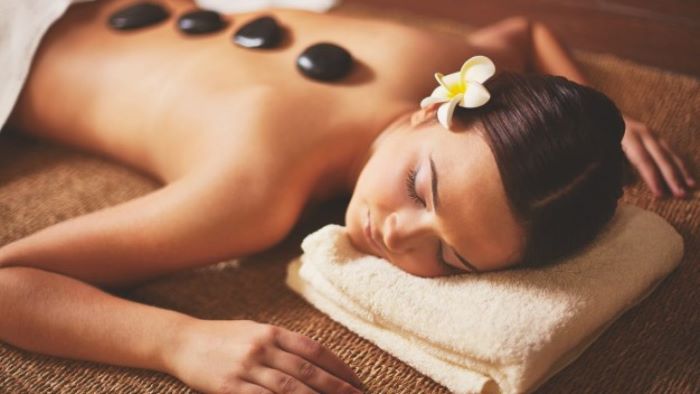 2. Soak away stress
Picture this: you're cozied up in a bubbly, outdoor hot tub with some bubbly in hand. Sounds amazing, right? Well, get this - most of our luxury vacation homes come complete with their own outdoor hot tubs, perfect for a little R&R. Pro tip: try to snag some solo soak time for some extra peace and quiet.
If you're looking for the ultimate rejuvenating experience, check out the natural hot springs in our mountain towns like Steamboat. A visit to Strawberry Park Hot Springs will truly set the tone for your relaxing vacation.
This beautiful hot tub is at Switchback Lodge in Breckenridge.
3. Yoga and Meditation
Yoga and meditation are important for wellness-minded travelers, for stress relief, improving flexibility, and increasing mindfulness. Try something new with SUP yoga, or visit one of the many yoga studios. Better yet, book a private class for yourself or your group.
4. Holistic Wellness Experiences
Holistic wellness options include accupuncture, massage, energy healing, IV Therapy, and more. The benefits of these treatments for travelers are pain relief, relaxation, and improved sleep.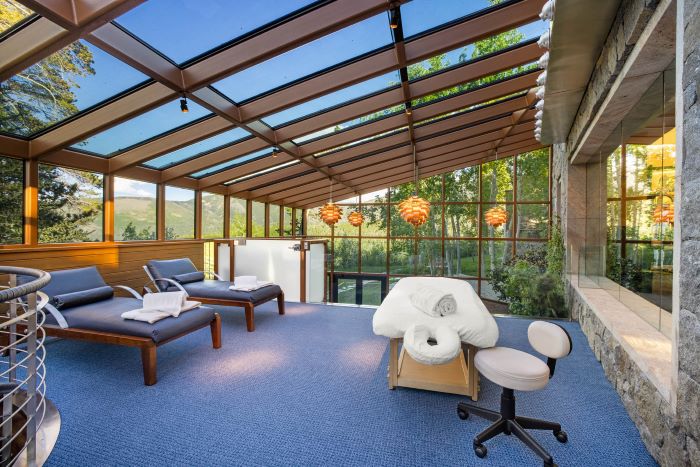 This incredible wellness room is in Chateau Grande at Casteel Creek in Vail.
5. Fitness
Look for that barre or pilates class you've always wanted to try. Many of our homes have fitness rooms, where you can take some time to have a good workout and a good stretch session. Or visit one of many local fitness centers.

This spacious fitness room is at Apex Lodge South in Steamboat.
6. Prioritize Yourself
The most important tip that we can give is to prioritize yourself. Prioritize wellness and relaxation during your trip by finding a wellness experience that makes you happy and adds something special to your vacation. Book a spa treatment, yoga class, or other wellness experience during your stay and work wellness and relaxation into your vacation plan.

This incredible spa room is in Chateau Grande at Casteel Creek in Vail.
Enjoy wellness on your vacation, starting by browsing all of our incredible homes in Steamboat, Breckenridge, Vail, and Beaver Creek