20 Nov 2019
It's one of the questions we get asked the most, yet we've blogged about the least … 

what do I wear on a ski vacation (mom's list)? 

It's hard enough to stuff bulky winter clothes into a suitcase, let alone figure out what you'll really need versus what will end up just being decor for your chalet closet. Before you spend another minute debating which pants, tops, and favorite winter accessories will get top billing on your next ski trip, use our cheat sheet to decide what should make the cut.

First things first, Colorado is casual. Even the fancy places don't require fancy clothes. We spend most of our time outdoors, so comfort in all temperatures reigns supreme. Anything impractical looks more silly than stylish, so think capsule winter wardrobe rather than haute couture.

Be sure that you are choosing a vacation home, condo or ski chalet with a washer and dryer (all of ours do). It's much more convenient to be able to thaw out your favorites and dry them in the comfort of your own chalet than to have to pack tons of extras for the whole week.
Here's the skinny on jeans
You've heard it a million times and it's still absolutely true. Jeans are de rigueur in Colorado. Whether you dress up your denim or dress down your denim, you'll notice that, quite frankly, everyone around here is always in denim. 
Skinny jeans look great under Moon Boots. Boot cut or straight leg is always in style over cowboy boots. And any kind of jeans + ski boots never mixes (unless it's gaper day!).

Jeans will most likely be your uniform off the slopes, so bring a pair or two to change things up.
Pro tip-->Don't go too crazy with ripped jeans. As cute as they look in the city, those holes are extra breezeways that you won't be too excited about as you try to stay warm around town.
Don't skirt around the issue
Skirts are rarely a fashion statement on a ski vacation. The only bold statement they really make is, "I'm freezing, wish I wore jeans.". Unless you are just dying to wear one of these adorable puffy skirts (and you have extra thick tights and fuzzy boots on underneath), skip the skirt.
If you wouldn't want to wear it inside of a walk-in cooler, don't wear it on your ski vacation. 
Accessories
Scarves
First things first, make sure that on the slopes you have a neck gaiter. Nobody wears a scarf skiing. It's a bit of a hazard. It could get snagged on a chairlift, it might fly like a very big distraction in the wind and just isn't made to perform on the slopes. However, to keep our necks warm, we use neck gaiters. A circular scarf might be fine around town, but it's probably not tight enough for a ski day, so choose wisely. We think this Bogner gaiter is tres chic and works on and off the slopes! It's windproof on the outside, warm and fuzzy on the inside.  But choose what works best for you, there are plenty of options out there. 
Sunglasses
While skiing, you're always going to want to wear goggles. They not only keep your face extra-warm, but they also keep your eyes from watering. Plus, they keep you from looking like you're stuck in the 80's. We do, however, get 300 days of sunshine in Colorado. So sunglasses are handy, especially if you're eating lunch outside during the ski day or soaking up the sun at apres-ski. If you have less expensive glasses that you can throw in a coat pocket for just those occasions, your eyes will thank you for it! We love these Warby Parker sunnies for the right amount of durability and fashion at a price point that won't break your heart if you accidentally fall and break the glasses.
Hot tub wear
You definitely need a bathing suit. It doesn't need to be the envy of everyone else as hardly anyone will actually see it. You'll dash out the door of your chalet in a Moving Mountains bathrobe and plunge into the warm water just as quickly as you can. Bring a pair of flip flops or sneakers to make your way to the warm water without having to go barefoot or soak your boots. You only need one swimsuit. Don't worry, it'll dry overnight quickly in our arid climate. 
Parka
This one's pretty obvious, or is it. We've seen countless guests roll into town in nothing more than a light jacket. While that might be sufficient wherever you're flying in from, it's not recommended here. We pretty much wear puffies year-round. The weather changes quickly and last summer it snowed in late June.

A versatile parka that can do double duty both on and off the mountain saves room in your suitcase.
pro tip---> Don't ever pack your parka (or the kids' parkas) in your luggage. It's not unheard of for flights to get canceled and/or rerouted. You do not want to freeze while waiting for your flight. If you're flying into Steamboat, the jetways are outside, and the walk from the plane to baggage claim feels pretty frigid in a jean jacket or sweatshirt (we've seen it all!). 
We love this LBP (little black parka) from Kjus. It's adorable both on and off the mountain and Kjus is a reputable (aka warm) ski clothing brand. Always make sure you have some zippered inside and outside pockets for tissues, chapstick, your ski pass, phone and credit cards. The best ski parka designers think up all the little convenient details that regular clothiers overlook.
Snow pants, stretch pants, which ones are better?
It's another matter of preference. Stretch pants are making a comeback from the early days. If you're prone to be colder during your ski days, you might want to skip this fashion trend and opt for snow pants, instead. Colorado is drier than other ski climates, so you don't need to have the most waterproof pants to stay comfortable, but it does help. 
Beanies times two
You can definitely skip the curling iron because between helmet hair and hat hair, you're better off just falling in love with a beanie. Trust us, you will want to wear a hat as you wander downtown to dinner or stroll about the shops. You lose most of your body heat through your head, so the easiest trick to stay warm is to cover it up. Never wear earmuffs, unless you've missed the point about covering your head (vs covering your ears) or are being ironic.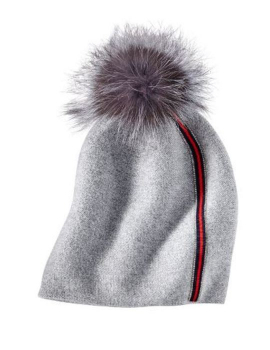 You might want to get a second beanie for under your ski helmet. It depends on your own body temperature and overall comfort, but many of us love to wear a light fleece hat (sans pom pom) under our helmets. It keeps us extra cozy and can easily be tucked back into a pocket if you get too hot. This one from turtlefur is made from a lightweight fleece that's perfect for under the helmet.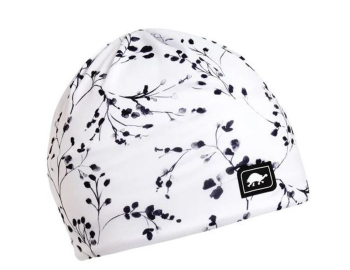 Speaking of what you need times two, we recommend also bringing a second pair of gloves or mittens for walking around town. If you've spent the day on the slopes or the kids spend every waking hour making snowballs, it helps to have a second dry pair. 
Black ski leggings
While base layers come in a variety of funky patterns and colors, if you go with basic black, you can get away with wearing them at apres-ski or ski school dropoff. Just like skinny jeans, they look great under big boots and no one will suspect (or care) that you're in your long underwear. Throw a favorite chunky sweater on top and you have a whole other outfit.
Base layers! Second layers! Third layers, oh my!
Yes, to be outfitted properly for a comfy ski day, you need more layers than Farrah Fawcett. There's the base layer that you'll want to wear underneath all of your other layers. You have a base layer for your legs and then you also have a base layer for your arms (basically an undershirt). Be sure you choose something for your base layer in a performance fabric (meaning this should NEVER EVER EVER be cotton). We love anything from Hot Chilly's to Smartwool to Arcteryx. Next, plan for a second layer for your top. This layer is usually a turtleneck of some sort. We love zippered turtlenecks because as the day heats up, you can cool down by just unzipping a little. Keep the  style simple with this style or 


try to not blend in with this camo number. 
Sweater weather
For your time out on the town, skip the sparkly tanks, anything sleeveless and don your favorite chunky sweaters, instead. As warm as you think you'll be, doors to the outside open and close at many of the restaurants as guests come and go. And although the walk and the wait to the Moving Mountains on-call shuttle are usually pretty short, you still want to be cozy. Even in summertime, we keep our off the shoulder options to a minimum. Not to mention that evening social events in winter can include sleigh rides, tubing, and sunset snowmobiling. So dress accordingly. 
Make sure your boots are made for walking!
It probably goes without saying that you can skip the stilettos. There's pretty much zero occasion that requires them on a ski vacation. Not to mention that they will get stuck in all of the steel-grated stairways meant for ski boots. But we should also mention that flats are fairly impractical, as well. Really, the only thing you'll want on your feet is warm boots with good tread. Thankfully, there are plenty of cute options! Just be sure to check the bottoms for a grippy surface that will help you safely maneuver over snow and ice. Remember, no matter how cute the boots are, there's nothing cute about sliding onto your rear on a sidewalk

You want best in snow, not the best in the show.

These moon boots are cute and comfy and have decent tread on the bottom.
These JCrew hiking boots are another great option. They get high marks in both shearling and sturdiness!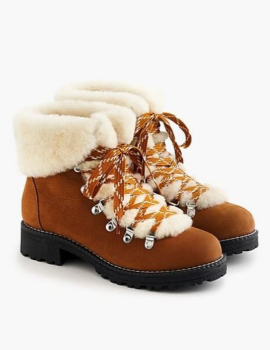 Make sure it's Merino wool!
Ski socks have come along way since their itchy and scratchy origins. We love SmartWool's merino wool offerings. It's a personal choice over whether you like light, medium or extra thick. We like lighter socks under our ski boots, heavier under our snow boots. But see what works for you. Just remember to leave any cotton socks at home.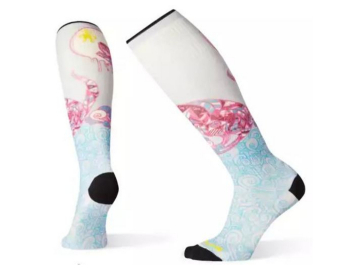 Comfy chalet clothes
Last, but certainly not least, don't forget to bring loungewear for your time back at the ski chalet. Soft leggings, fuzzy socks, that favorite t-shirt, and a cozy fleece are this season's hottest fashion trend especially when worn next to our warm fireplaces, and under our down comforters.

So there you have it. Your ski vacation wardrobe is complete. We can't wait to see you sporting these finds on the runway, the Colorado airport runway, that is!
Still, need a chalet to lounge in?