24 Oct 2020
While we already knew there were ample reasons to get excited about the 2020/2021 ski season, apparently the weather gods have granted us one more reason, and, hang onto your helmet, because it's a good one! 
On October 14, 2020, The Denver Post reported that Steamboat and mountains as far south as I-70- (which includes Beaver Creek and Vail), have the best chance of great snow this season of all the Colorado ski resorts.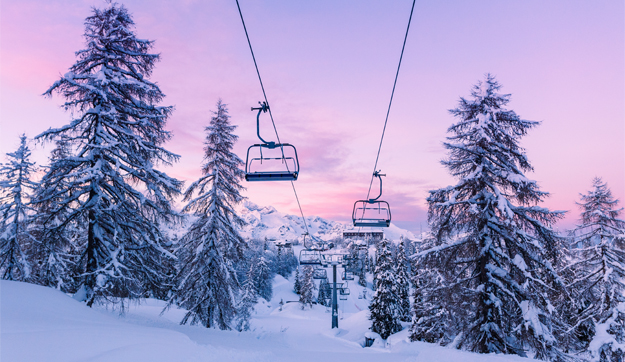 While everyone else is worrying about their snow guns, Steamboat has reason to be "optimistic", according to Russ Schumacher, the Colorado state climatologist, an atmospheric scientist, and director of the Colorado Climate Center. 
While we never worry too much that our beloved champagne powder will run dry (in fact, we love that it's dry!), it is reassuring to know that we'll be knee-deep in the good stuff thanks to a moderate to strong La Niña weather pattern in 2020/2021. 
El Niño storms out of the Pacific typically favor southern mountains while La Niña years favor the North. Steamboat's northernmost location gives us a distinct advantage over the rest of Colorado ski resorts. 
While this year has certainly taught us that nothing in life is a given, Steamboat has also consistently been recognized by Ski magazine, Qrankings, and Onthesnow.com as one of the most reliable resorts for ample snowfall, even in early season no matter what kind of year it is.
Last year, Steamboat came in 2nd out of 15 Colorado resorts for always having consistently great snow in December. Steamboat boasts an average of over 93% of the mountain open at Christmas, year after year, some of the best numbers in skiing according to Zrankings.com. Potato Patahto, El Niño, La niña, Steamboat is still one of Mother Nature's favorite children! 


Flake News…
And hot on the heels of this story, snow is falling in the Rocky Mountains as you read this!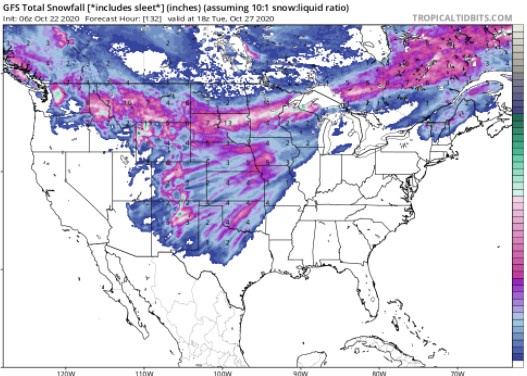 All of this gets us even more excited for another fantastic ski season since our time making turns was cut much too short last season, and we barely got to kick the tires on last year's new million-dollar gondola upgrade in Steamboat.
 If you've been thinking about booking a ski vacation to Steamboat this year, then it's time to stop thinking and start reserving! 
Don't forget to book by October 31, 2020,
to ensure the best luxury vacation rental and to guarantee a spot
on the gondola and chairlifts for your preferred vacation dates.