18 Jan 2022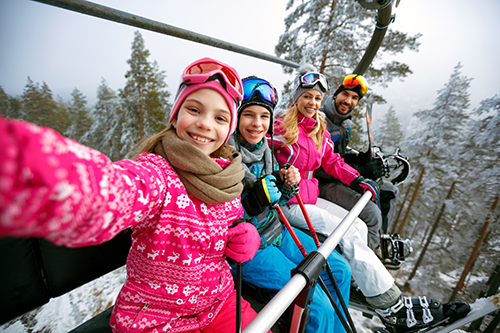 Spending winter days with your family on the ski slopes can be some of the most rewarding days of your life. There is something special about getting out of the daily grind. 
But, of course, as with anything when children are involved - things can get tricky. That's where Moving Mountains gets to shine! We provide vacation planning services above and beyond just reserving your vacation home rental. We can help ensure your vacation is smooth-sailing. 
Here are some tips we have to help your family have a successful, happy, and adventurous ski vacation in Colorado: 
1. Choose the right resort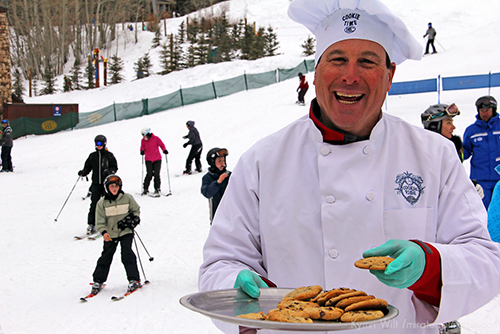 The first step of planning your ski vacation should be choosing the right ski resort for your family. What are your needs? Do you have varying levels of ski expertise? Looking for lessons? On-mountain kids camps and activities? Each resort has its own strengths.
Our team can help guide you through choosing the best Colorado resort for your family - Steamboat, Beaver Creek, Breckenridge, or Vail.
2. Choose when to travel
Everyone has time restraints, but if you can avoid the peak times, lift lines will be shorter and all-around availability will be much better and easier to navigate with the whole crew. Peak travel times to avoid when planning a ski vacation: Christmas to New Year, MLK weekend, President's Day weekend, Spring Break. 
If you must travel during these times, not a problem - just plan ahead! You will have more options if you book ahead of time. (Right now in January 2022, we are reserving for the 2022/23 Holiday season.)
3. Pack the right amount
If schlepping everything with you sounds like a mess, it's because it is. You don't need to bring it all with you on the airplane. Let us help you prepare by renting both ski gear and baby gear that will be delivered directly to your door. We can arrange a fitting for your ski rentals in the comfort of your vacation home upon arrival and have baby gear like cribs, high chairs, and monitors all setup.
Before you schlep, check with us!
4. Plan non-skiing days
Planning to ski every day of your vacation is prepping for failure. Everyone will need a break from the mountain. Our Colorado mountain towns are filled with other winter wonderland activities that don't require strapping on your skis for the day. Check out sledding, snow tubing, ice skating, dog sledding, snowmobiling.
5. Eat meals in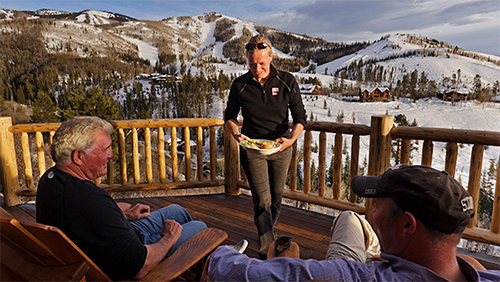 Enjoy the beautiful vacation home you have chosen so carefully and eat in!
You're already heading out each day for mountain activities, so why not relax in your chalet in the evenings. We have a team of chefs available for private chef dinners - or go all out with a full catered chalet experience. We also can make it easy by doing the grocery shopping for you. Or suggesting our favorite takeout spots!
6. Plan ahead
This goes for...everything! Let us help you with this part If we can get your airport transportation, lift tickets, ski school, and gear rental sorted, you are already way ahead of the game. Get this all lined up, and then all you have to do when you arrive is kick back and relax. This leads to less stress and more fun on the slopes. If you have your lodging reserved with us, we will reach out with plenty of time to get the details of your vacation sorted. 
Ski trips are filled with logistics and this is our specialty. Let us help you, it's a complimentary service to you as a Moving Mountains guest. 
Enjoy your next family ski vacation with the help of these tips.