22 Aug 2022
The countdown is on! Less than 90 days until opening day at Steamboat, Breckenridge, Vail and Beaver Creek!
As the resorts gear up for powder-hungry skiers and snowboarders, it's time for you to think about getting yourself ready to hit the Colorado slopes. Use this guide for tips to get fit, get geared up and get planning!
3 Steps to Prepare for Ski Season
1. Get in Ski Shape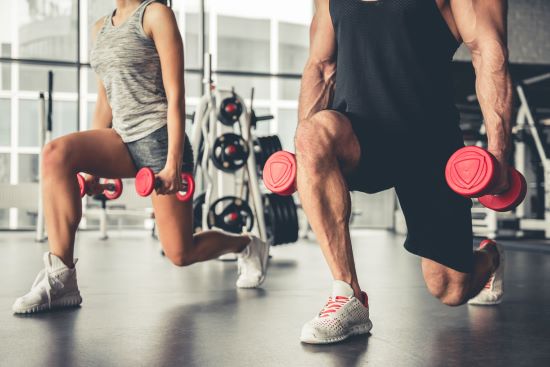 Unless you enjoy the first day 'noodle legs,' starting a ski conditioning routine now will make your first time back on the slopes that much more enjoyable and less prone to injury and fatigue. Winter is just around the corner, and if you want to be in ski-season shape by the time snow begins to fall, it's time to start tuning up your body. It's not ever a good idea to try to 'ski yourself back into shape,' a little prep and consistency will go a long way.
The key is to build up your core ski muscles: legs (quads, hamstrings, glutes), Core (abs, lower back) and increase your cardio. Ideally, you should work your muscles 3-4 times per week and engage in some kind of cardio activity 5 or more days per week leading up to your ski trip, especially if you are coming from lower elevations. Make your cardio days fun, enjoy the last of the nice weather and hike, jog, bike or walk (uphill!) and get that heart pumping!
Grab a friend and check out specific ski conditioning classes at your local gym or fitness center. For those of you who are diligent enough to do your own training, find a plan that incorporates strengthening your quads, hamstrings, abs and lower back.
Try this sample routine: (2-3 three sets, 20 reps, 3x/week, with or without weights): 
Squats, Forward lunges, Lateral lunges, Lateral Jumps, Glute bridges, side-to-side ski jumps, squat jumps, pushups and plank.
2. Get Your Gear Ready
If you are like most people, as soon as spring peeked out from behind the snow clouds, your ski gear got stuffed in some closet or garage and was forgotten about. That's ok - but it's time to drag it all out and make sure you are ready, to avoid the last-minute chaos of only finding one glove, an ill-fitting helmet, or rusty ski edges the day before you leave on vacation. Don't waste those first glorious runs on the hill with gear that won't hold an edge and tired outerwear that'll leave you cold, uncomfortable and worst yet, embarrassed to be seen. 
Skis and boots - maybe you rent skis when you arrive (great idea!) but if not, make sure you bring your skis in for a tune-up in the fall, so you are prepped and ready. Ski boots should be checked for wear on the toes and heels, tighten any loose buckles, screws or rivets and inspect the liner or footbed. Remember back if you had any sore spots or rubbing and take a trip to the ski store to make any adjustments. Uncomfortable boots make for a rotten ski day, so get them feeling great before the snow flies.
Helmet, goggles, gloves - Suddenly you remember how your helmet strap was tight, your goggles were scratched, and your 10-year-old gloves left your fingers numb. Hit the early ski shop sales and replace any worn or broken items and make sure everyone's helmet still fits securely, especially for growing kids. 
Outerwear - Jackets and pants aren't cheap - if you want to keep yours going and functioning longer, be sure to reapply some waterproofing spray or cleaner before the season to keep you dry. This goes for gloves too. Got rips? For smaller repairs, use some Gear Aid repair tape, which is very waterproof and works great. For bigger issues, see your local ski shop, clothing repair shop, or go shopping for some new duds!
3. Get Planning! 
You joined a ski fitness class, your skis are being tuned, now it's high time you start planning your Colorado vacation. The best news is, with one phone call to our Moving Mountains sales team, we can help you pick the mountain location that works best for your crew with the perfect luxury accommodations with the amenities you need. From slopeside convenience to forested privacy or downtown excitement, we have something for everyone.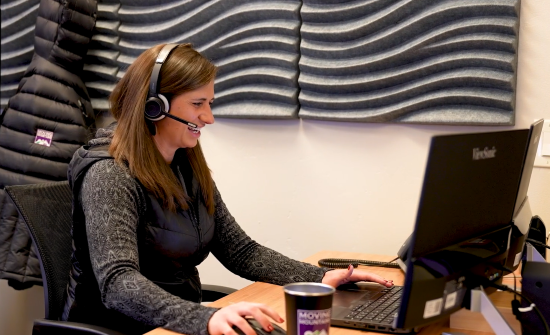 Don't stress over finding lift tickets, ski school reservations, transportation, or other activities, our guest services team offers full-service vacation planning assistance prior to your trip  Your dedicated specialist will help guide you through booking all the fun stuff from dog sledding to sleigh ride dinners and snow tubing. You will also have access to our online Guest Portal where you can find extensive details about your reservation, your residence and guest services.
Check out all our luxury home listings in and around Steamboat Springs, Breckenridge and Beaver Creek: