27 Aug 2021
Let's be honest- taking the kids out to a restaurant can be a daunting and not so relaxing task. However, an evening on the town with the kids can be a fun experience, if you set your self up for success at the right venue.
With early hours, plenty of options, and fun for mom and dad too, try out one of Steamboat's family-friendly optio
ns.
A local's favorite, Mambo's serves up Italian dishes, fresh salads, and handmade gourmet pizzas that will delight any taste bud. Located on main street in downtown Steamboat, Mambo's has great outdoor seating in the warmer months and a cozy indoor Italian vibe in winter.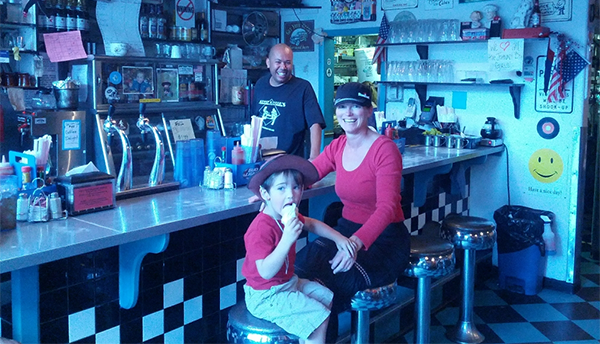 Step back in time to this '50s themed, eclectic All-American diner located on Lincoln Ave downtown. Eat under large murals of Marilyn Monroe and Elvis and enjoy all the 50s memorabilia that make Johnny B's so unique. Kids will love the diner booth seating, kid-friendly menu, and large milkshakes. Open for breakfast, lunch, and dinner, serving up everything you'd expect from burgers and fries to turkey, mashed potatoes, and gravy…and leave room for dessert with homemade pies or a classic root beer float.
Have you ever eaten dinner in a gondola car? Well, you can at Mtn Tap Brewery, located across from the river on Yampa Street. Six adults and 2 kids can cozy up inside a full-service gondola car, available fall through winter. Nobody will go home thirsty with the vast selection of craft beers. Started in 2016 by Colorado brewmasters, Mtn Tap is home to delicious craft beers, root beer for the kids, and a large wood-burning oven for arguably some of the best pizza around.