25 Feb 2021
Vail & Beaver Creek Ski Rentals & Delivery
Need ski or snowboard gear? Have no fear! Because when you choose Moving Mountains for your luxury Vail or Beaver Creek ski vacation, our select partner ski rental and ski delivery companies take the hassle (and headache) out of getting you and your family on this season's best equipment available.
While renting skis and snowboards used to be the telltale sign of a novice, it's now revered as the smart way to have access to the latest and greatest gear while skipping the headache of schlepping your stuff to Vail and Beaver Creek!
Here is the lay of the land for a hassle-free ski rental experience:
Reserve your skis ahead of time and the expert staff will match you with a package based on ski style, skill level, snow conditions, and price preference. When renting, you have access to performance, premium, kids sizes, and everything in between.
With ski rental delivery direct to your mountain home, instead of lining up with the masses, you get fitted with your new favorites, all while sipping a Sancerre or cozying up with a Cabernet. The kids can get buckled-up in their boots and then buckle-down for bed. By not having to fight the crowds after a long day of travel, this is truly about as easy as it gets. 
What if you need to trade out your gear during the day?
If anything goes wrong with your equipment, or if you loved the skis more in the living room than you do on the ski hill, you can call your ski outfitter (check with us on the best choices for this!). It's like having AAA for your snow gear! 
Forget something?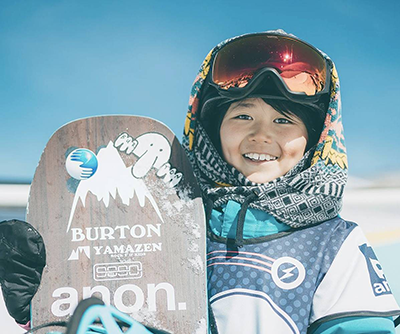 If your goggles were forgotten at home or your kids grew out of their gloves on the flight to Vail, our outfitters can help! Don't worry, they're here to make it easy. 
Who are our favorites, you ask?
With six convenient locations in the Vail Valley, Venture Sports is ready to deliver your skis, no matter where you are staying (or skiing!) in the Vail Valley. For a true luxury ski rental experience with professionally tuned gear and a 100% money-back guarantee on everything that they do, and we love the team over at Venture Sports.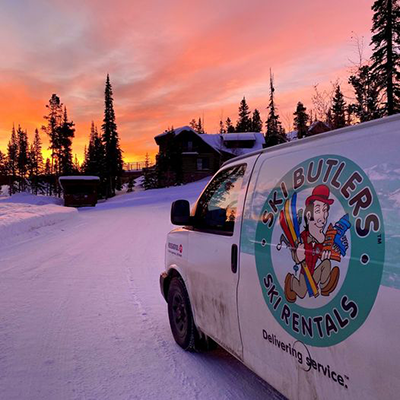 Ski Butlers provides top-notch service. Their motto: Relax, you're on vacation. Step 1. Easily reserve the equipment you'd like online or over the phone. Step 2. They will come to you to fit you for your equipment. Step 3. Enjoy full support while you ski - any issues? Give them a call! Step 4. At the end of your trip, they come by and pick up your gear. It really can be that easy!
Our preferred partnerships with these select ski rental companies ensure a seamless experience from your first run to your last.
As a Moving Mountains guest, we want the only pressure you feel on your ski vacation to be on your edges!
Ready for your mountain getaway? We have luxury ski mountain homes and condos in Vail, Beaver Creek, and Steamboat. Let our team match you with the perfect residence for you!