18 Sep 2018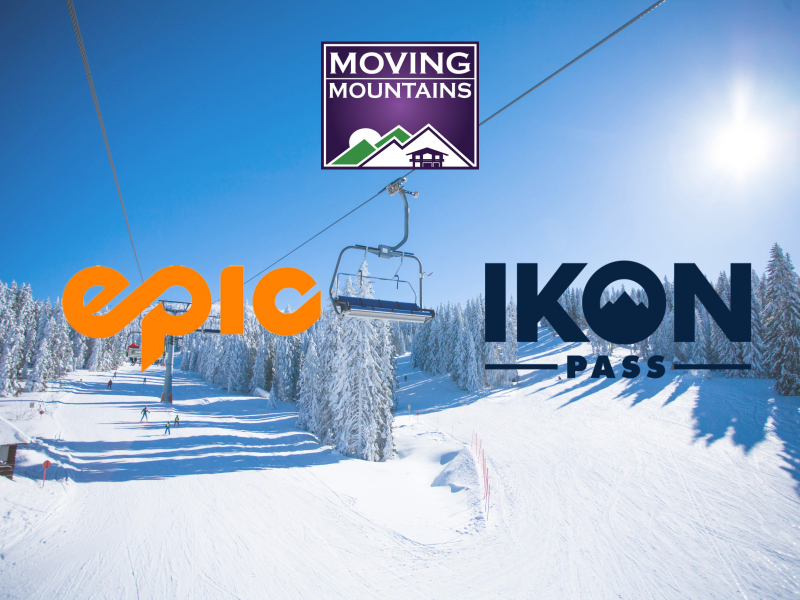 When Alterra Mountain Company (Steamboat's new owner) announced its inaugural Ikon pass last spring it immediately engaged with Vail Resorts in the battle of base areas that is now dividing up the blue and black diamond ski trails of North America. This winter the Ikon pass competes head-to-head with reigning season pass darling, the Epic Pass.
As with any respectable rivalry, both the Ikon and the Epic passes have plenty to offer the skiers of all levels. Therefore, before you make your choice, check-out our season pass guide for the savvy skier.
While the Epic pass has provided easy access to the big ski resorts along I-70 like Breckenridge, Vail and Beaver Creek, the downside has been the experience of lift lines so long "you could see them from space" and crowded towns and highways because the masses are all here. Ikon resorts like Steamboat, Big Sky and Aspen counter with the option to be chin deep in powder rather than elbow deep in people. Ikon resorts might be more off the beaten path (or interstate) but the ROI is fewer crowds, shorter lift lines, and, for the Rockies region overall: more vertical and more snowfall. If you'd prefer to spend your ski vacation having fun on cruiser runs rather than stuck in crowds, pick the Ikon Pass.
With Steamboat's nonstop flight program and direct access coast-to-coast from over 15 metropolitan areas, you don't even have to give up the ease of getting here. The nonstop coast-to-coast flights into Steamboat/Hayden will have you schussing down the slopes before your Summit County counterparts have even gotten out of the lift line. Would you rather be in Ikonic bumps or Epic bumper-to bumper traffic?
Make an Ikonic bucket list!
Of course we're partial to Steamboat adventures, but if heli-skiing is on your bucket list, take advantage of coveted early booking privileges to CMH Heli-skiing with your Ikon Pass. Or maybe taking some turns on the other side of the world has always been a dream. The Ikon pass gives you access to Niseko United, Japan's number 1 ski destination, including 4 interlinked ski resorts with an annual average of over 50 feet of snow. Maybe you'd like to up your ski days this season, if that's the case, take your Ikon Pass to Australia's Thredbo. Thredbo is close to Sydney and open 365-days a year.
Quality over Quantity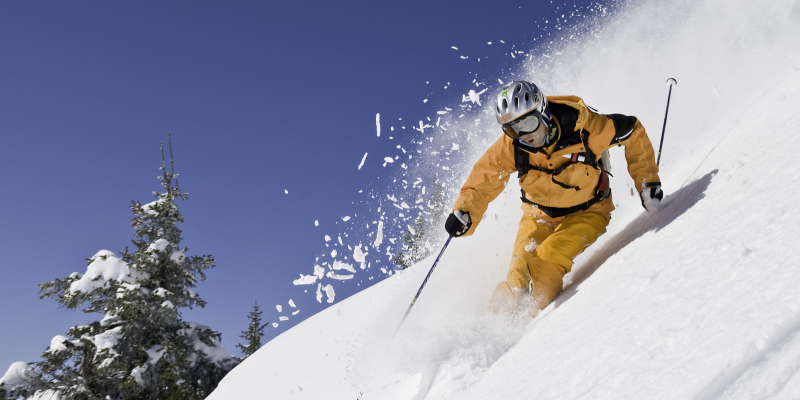 From Squaw to Stratton, Steamboat to Snowmass, Jackson Hole, Aspen, Big Sky, Ikon has arguably some of the world's most iconic ski resorts on 3 continents. No question, Epic has a long list to choose from with over 65 resorts worldwide vs 36 resorts for the Ikon. But discerning Ikonic skiers want quality over quantity. Of the top resorts in North America, as ranked by Ski magazine, Ikon has 16 of the top 30 in its partnership portfolio. Even though it's had a 10-year head start, Epic falls short with just 10 of the top ranked resorts in its line-up. Bottom line, Ikon is a carefully curated collection, not an Epic conglomerate. If you have time to ski more than 36 resorts in one season, then Epic might be your first choice.
For us, with no black-out dates and no restrictions (at over 14 resorts, including, our favorite, Steamboat!) it's no contest. Ikon is the clear winner by EPIC proportions.
Thirty-six destinations are available on the Ikon Pass:
California: Squaw Valley Alpine Meadows, Mammoth Mountain, June Mountain, Big Bear Mountain Resort (Bear Mountain, Snow Summit)
Colorado: Aspen Snowmass, Steamboat, Winter Park Resort, Copper Mountain Resort, Eldora Mountain Resort
Maine: Sugarloaf, Sunday River
Michigan: Boyne Mountain, Boyne Highlands
Montana: Big Sky Resort
New Hampshire: Loon Mountain
New Mexico: Taos Ski Valley
Utah: Deer Valley Resort, Solitude Mountain Resort, Alta, Snowbird, Brighton
Vermont: Stratton, Killington Resort, Sugarbush Resort
Washington: Crystal Mountain Resort, The Summit at Snoqualmie
West Virginia: Snowshoe
Wyoming: Jackson Hole Mountain Resort
Alberta, Canada: SkiBig3 (Banff Sunshine, Lake Louise, Mt. Norquay)
Ontario, Canada: Blue Mountain
Quebec, Canada: Tremblant
British Columbia, Canada: Revelstoke Mountain Resort, Cypress Mountain, CMH Heli-Skiing & Summer Adventures
New South Wales, Australia: Thredbo
Hokkaido, Japan: Niseko United
PS: The decision between Epic and Ikon is an easy one. Now the hard part is deciding which one of our Steamboat vacation homes you want to park your ski boots in! Just like the Ikon Pass, we have quite the top-notch collection.