28 Feb 2018
Steamboat locals look forward to spring skiing all winter long. Why? Because it's AMAZING!  Seriously - once you try it, it could be the only way you do a ski vacation.
1. Dress for the Beach!
Struggle with the cold? Fair-weather skier?  Love to ski in a sweatshirt, or even your beachwear?! Then spring skiing is for you.  Afternoon temperatures often hit 40-50 degrees, but often feel much warmer due to Colorado's sun reflecting off the snow.  So don't be shy - leave the heavy jacket and neck-gaiter behind!
2. No Lift Lines
Because the 'Boat is less busy than typical holiday and early season "powder months,"  you can get a lot more skiing in a day.  With an amazing array of high-speed lifts and minimal lift lines, you can get in some serious vertical and spend less time waiting for your next run on Steamboat's extensive pistes.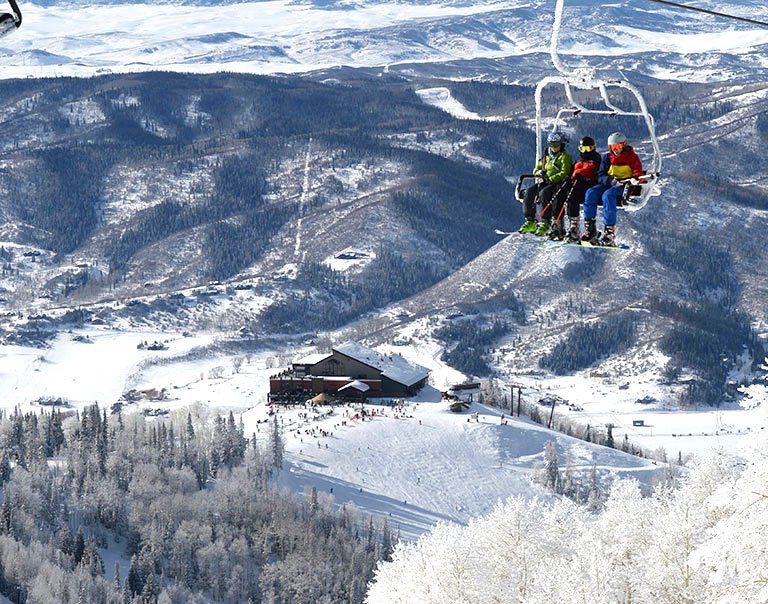 3. "Hero Snow"
Spring skiing is an excellent time for more beginner skiers to learn and excel. Why? Hero Snow. Per Urban Dictionary:
he·ro snow
/ˈhirō/ /snō/
noun

"A condition of soft slushy snowpack most common in spring skiing. The snow provides an excellent base for turning making anyone (even nubies) feel like 'heroes' while banging out turns...everyone can look good on hero snow.".  Spring skiing is fun and more forgiving, allowing you and your kids to build your confidence as you explore the mountain.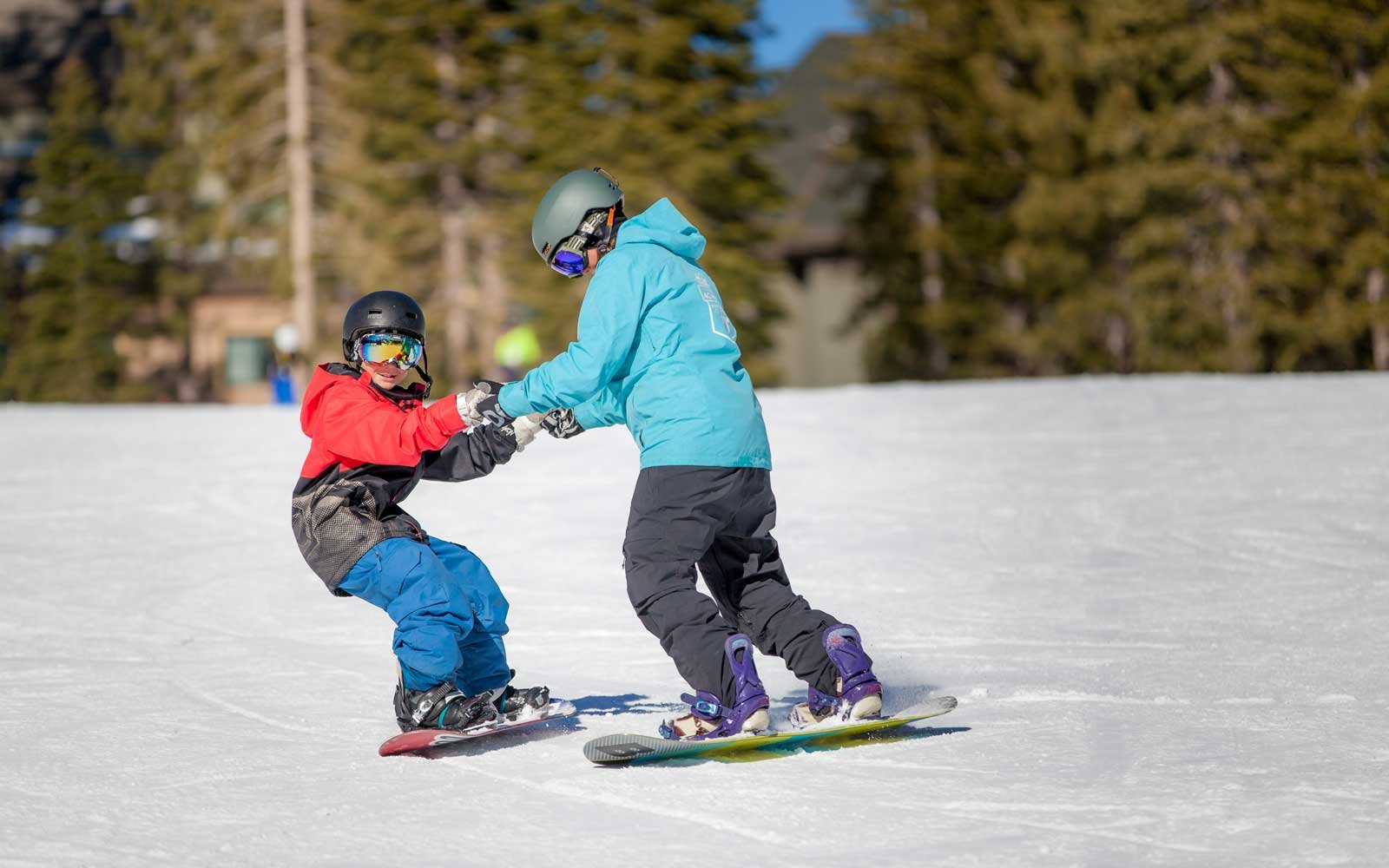 4. Killer Deals...and Events
Spring deals include huge discounts on lift tickets (3 days for $159 or unlimited for $179 as part of the Springalicious events!) and Kids Ski Free.  Plus, you get to see awesome annual events like the Cardboard Classic and the pond skim! 
5. The Aprés-Ski Scene
Seriously. This might be our favorite part.  Think: sitting around at a mountain bar in beach gear, drinks in hand, and basking in the Colorado sunshine after a killer day on the slopes. Many of our homes offer outdoor decks with an incredible view and every home comes with a gas BBQ grill, so you can take the party outside any day the sun is shining.
We're really not sure if there's much better.