29 Feb 2020
They've been called the Disney World of skiing, and for good reason, Vail Resorts knows how to create a dream vacation for families. A few decades ago, rumor has it Vail even commissioned Disney to advise on how to revamp its family offerings. Well done, Mickey. Well done. With covered bridges, twinkly lights, sleigh rides, and snowfall, maybe Norman Rockwell helped out, too!
Families easily fall in love with Vail's extensive terrain coupled with its Alpine mountain village. It's the European ski vacation with no jet lag! 
From Adventure Ridge to Fort Whippersnapper coupled with a high-speed gondola with heated seats, we're pretty sure the only complaint you'll hear from the younger people on your Vail vacation is that it's time to fly home. 
Here are our top tips for an EPIC Vail family ski vacation:
Vail Ski Tips for Families
Adventure Zones:
There are at least 11 different kids' Adventure Zones sprinkled throughout Vail Mountain. Porcupine Alley, Coyote's Den, Chaos Alley, Wild Woods to name a few. Go on a hunt to find Fort Whippersnapper or ski through Dragon's Breath Mine. Though it sounds like a new level on Minecraft, rest assured it's an actual wooden tunnel "mine" with snow down the middle. It's a fun ski through whoop-dee-doo easily maneuvered by those whippersnappers well under 5 feet tall! 
Be sure to pick up the kid-specific trail map to not miss any of these hidden treasures. With banked turns, tunnels, park-style fun box jumps, these areas are all perfect for building confidence while also challenging your child in a fun way.
Vail 
Ski & Snowboard School:
Whether your child wants to master the bumps or take a first-hop down the bunny hill, Vail's Ski School has options for everyone. Expect world-class instructors and a wide variety of classes based on age, ability, and interest.

Vail prides itself on using entertaining games that go beyond just doing "the pizza" or "the french fry"  to familiarize children with skiing. They put the FUN in fundamentals. Lessons are all day from 9:30am-3:30pm. There are two ski school locations to make access easy and convenient: Lionshead and Golden Peak. Instructors speak over 22 languages combined and kids love race day and SKI-cology. From mini jibber snowboard lessons to learn to turn kids' lessons, you'll find options for every kid. CLICK HERE: for Vail's ski school options

Specialty classes include the Ultimate 4 (no more than 4 kids in a group), or the Back Bowl experience (where your child learns all the ins and outs of Vail's infamous Back Bowls). There's also a Ski Girls Rock class for the ultimate in fostering a supportive environment and empowerment with female instructors for a girl powder kind of day!

Not ready for skiing, yet?
We think that all babies should be born with their ski boots on, but since evolution seems to disagree, we recommend Small World Nursery, in Golden Peak, for those years before your littlest skier is ready to hit the slopes. 
Small World Nursery accommodates children ages 2 months to 6 years old. The center is professionally staffed with CPR and First-Aid trained caregivers. Outside play is a priority for those over 12 months old and fun-filled activities and projects are available to all. The facility is peanut-free and the day includes lunch, snacks and sippys for all kids over 12 months old. There's an infant room, toddler room, and a preschool room so that each child can get plenty of age-specific TLC.

EpicMix Tracker
Who needs Life360 to follow their child around when you have the EpicMix Tracker app.  Teens can be independent around the mountain while still logging stats so you know exactly where they are or where they've been. EpicMix photos are also available within the app so that you won't lose track of those professional shots, where everyone was smiling, taken of your family during the ski day. 

Leaderboards, challenges or just discussing the day's "vert" also make dinner a lot more lively, especially with less than talkative teenagers. You can make a wager on whether or not Dad's still got it, the proof is in the app, of course!

There are plenty of other advantages to using the EpicMix app. Families also love to "ask Emma" for advice. Asking "Emma" is like finding that helpful local who gives you all the local intel on demand. Emma's better than Siri and Alexa combined! You can ask Emma what the wait times are at certain lifts, where the least crowded runs are, where to park your car, what the snow conditions are like in the back bowls or where the nearest cup of hot chocolate is located.
Adventure Ridge
Ready for a different way to adventure through the snow, as a family? Adventure Ridge is the place and it's located at the top of Lionshead Gondola. With ski bikes, snow tubing, kids' snowmobiles and a mountain coaster, Vail's Adventure Ridge is a must-visit for any self-respecting ski family. Just as the name suggests, it's an epicenter of thrill rides for family fun. It's the size of a football stadium and will entertain the kids for hours. And because of Vail's thoughtful planning,  gorgeous views and tasty nibbles at nearby Bistro Fourteen make the idea of spending those "hours" on the ridge a resounding YES for everyone in the family.
Ice skating
No Vail ski vacation is complete without a little picturesque ice skating. Both the Alderhof and Solaris ice rinks have daytime and evening hours plus skate rentals for all ages. You can top off either one with a delicious dinner at a bistro or if you're skating at Solaris, you can let the friendly competition continue from the ski day at the nearby upscale bowling alley, Bol.
Babysitters
You don't need to spend your vacation poring through online babysitter profiles. As a Moving Mountains guest, we are happy to connect you with our carefully vetted childcare providers.
Though there are a few options available, our top recommendations are the babysitters from Care4Kids and Activity Sitters. Both companies offer professional childcare providers whose number one goal is to make sure parents are 100% comfortable and confident in their services.  These are CPR and First Aid certified babysitters with years of experience and plenty of enthusiasm for kids.

They'll arrive with ideas and supplies for creative play. They'll dive right into a book or an art project and they won't forget to clean up the dishes. They have strict no-screen policies, because why would you want to hire someone just to have them put your kids in front of a screen all day. And the no-screen rule goes both ways so that each sitter is more engaged with your child than they ever would be with their cell phone.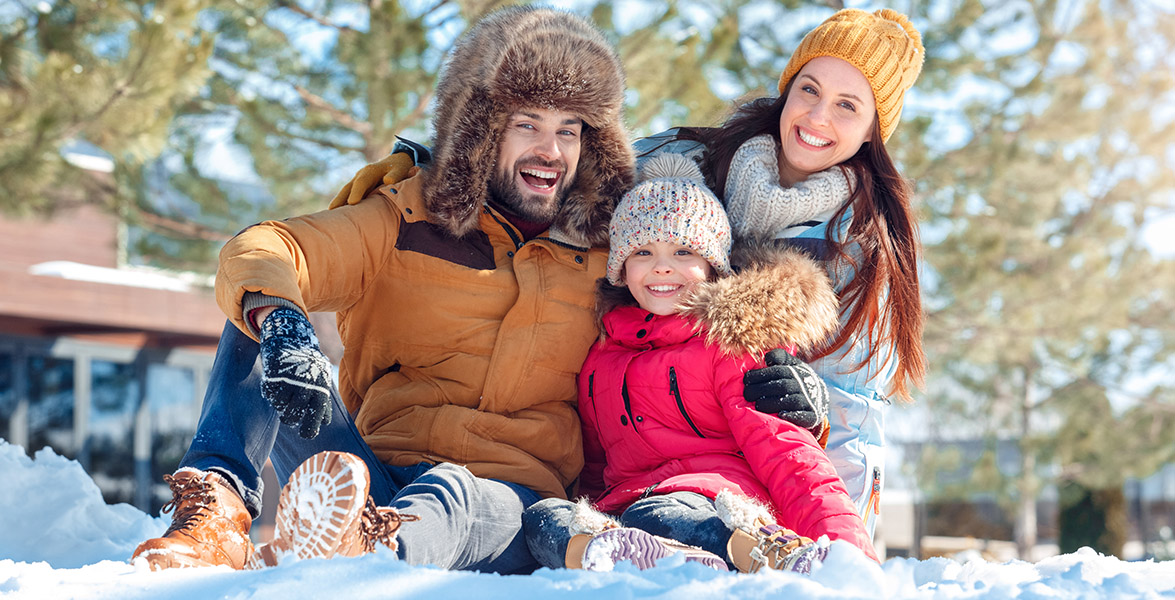 Ski vacations make family memories that last a lifetime. Moving Mountains specializes in making sure those memories don't include any hassles or headaches!
Our staff is always staying up-to-date on the latest family fun in Vail. We are happy to help you make all of the arrangements for your childcare and ski school needs ahead of time so that the only meltdowns happening on your vacation involve the ice cubes in your margarita!