16 Mar 2023
Find Your Home Away From Home: Tips for Choosing a Family Vacation Rental
When planning a family vacation, the first thing is to choose the perfect home that works for everyone. This can be a daunting task when considering the different ages, expectations, and needs of your family and guests. Want a vacation home that the kids will love as much as the adults? Luxury homes can bring to mind fancy adult spaces and kids who have to be on their best behavior - which equates to them spending a week staring at their electronics.
At Moving Mountains, we make sure our homes appeal to the kids, tweens, and teens in your group - giving all age groups a hip place to relax, laugh and enjoy - with plenty of WOW factor sprinkled in. If you want the perfect combination of adult time and happy kids - look no further. We have just the place for you and the kids to enjoy the perfect vacation. 
Here are some things to consider when choosing a family vacation rental:
1. Location
Location matters. On a winter ski trip? Make things easy by staying close to the slopes, or in a ski-in/ski-out home. Do your kids like to shop or walk around town?  Stay close to downtown, or plan a day to jump on the shuttle and go exploring. Staying home? Check out homes with an awesome rooftop deck, a backyard hangout, or wooded privacy.
One Ski Hill Place, Breckenridge
 
Chateau of Breckenridge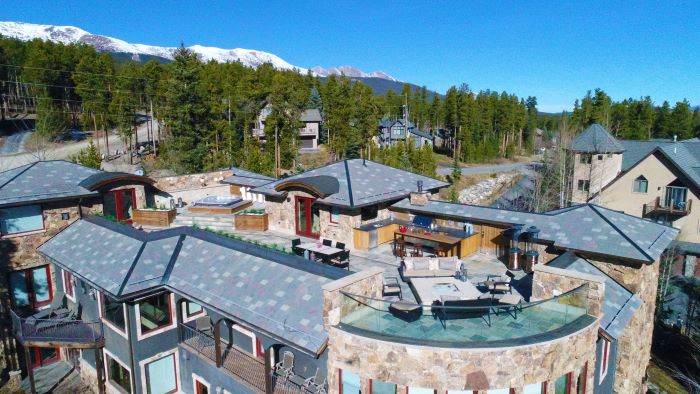 Borough House, Steamboat
2. Cool Bedrooms
The first thing your kids are going to do when they arrive is run and check out their vacation digs. Lucky for you, most of our homes have super fun bunkrooms and bedrooms with a kid slumber party in mind. 
Trail's Edge Lodge, Steamboat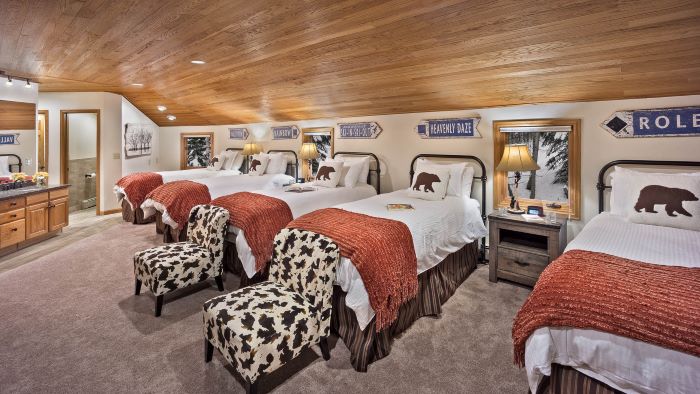 Mountain Memories, Breckenridge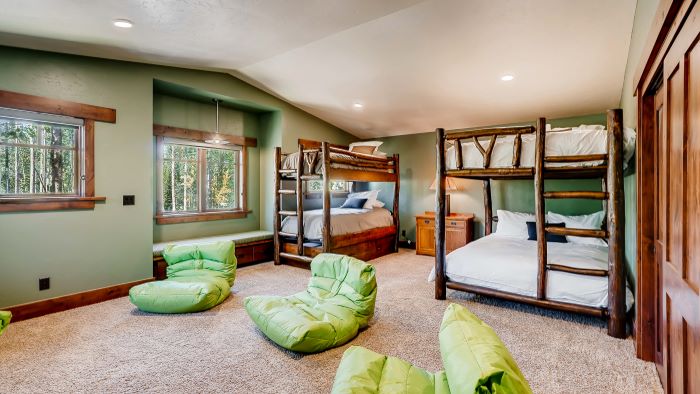 Graystone Lodge, Steamboat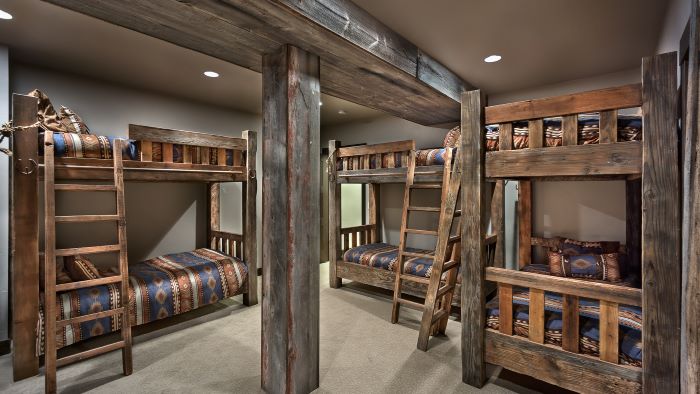 3. Entertainment
This is a no-brainer. Kids love entertainment and fun- so instead of watching them glued to their phones or tablet, many of our homes have billiards, foosball, shuffleboard, and board games.
 Excelsior Lodge, Beaver Creek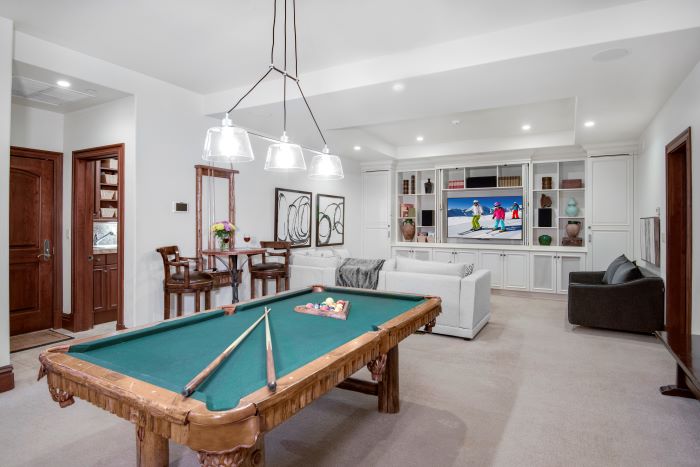 Cazador Lodge, Steamboat 
A Mine Shaft, Breckenridge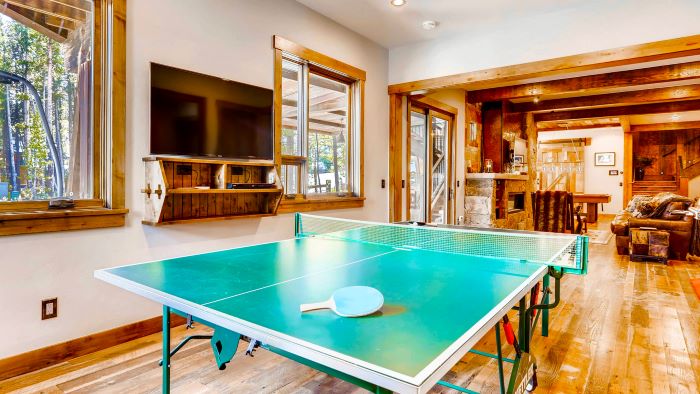 4. Unique Amenities
This is where you take vacation fun to the next level. Outdoor pools, arcade games, rock climbing walls, and theater rooms are unexpected and unique extras that will elevate this to the coolest vacation ever. 
Edgemont, Steamboat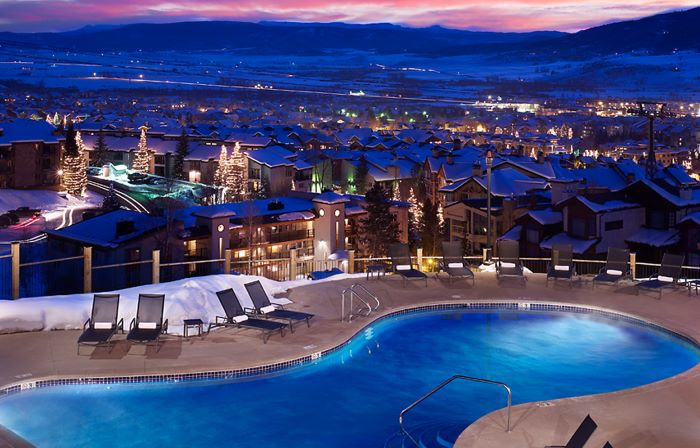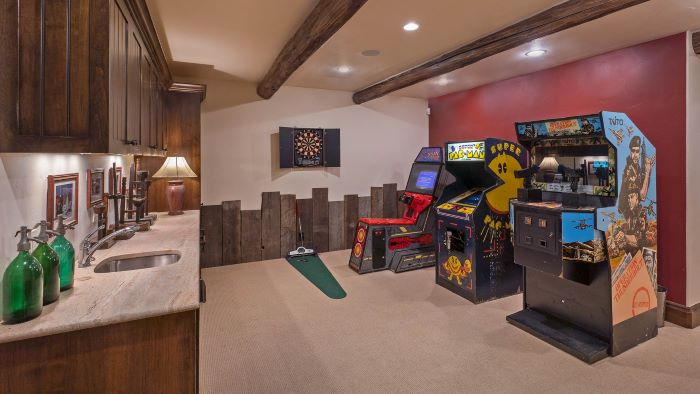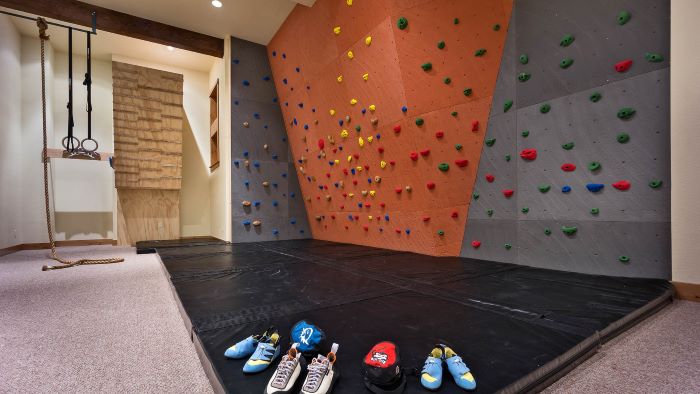 5. Cool hang-out spaces
Kids like downtime. Vacation activities are super fun, but leave time at your amazing vacation home for the kids to just hang out and enjoy some couch surfing, movies, and relaxation.
 A vacation to remember starts with a vacation home that has what it takes to keep the kids (and adults!) happy. Have some fun browsing from our incredible portfolio of kid friendly luxury vacation homes.
Give the kids a cool vacation, starting by browsing (together!) all of our incredible homes in Steamboat, Breckenridge, Vail, and Beaver Creek