27 Oct 2022
The Colorado ski mountains of Vail and Beaver Creek are known for their epic snow conditions and winter sports galore. If you are lucky enough to plan your vacation around one of their epic winter events, you will be amazed at how these ski towns whoop it up for all sorts of signature events from ski races, live music, and fireworks. 
Beaver Creek: BIRDS OF PREY WORLD CUP RACES  | Dec. 2-4, 2022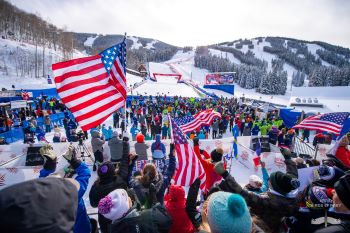 Beaver Creek Mountain is home to the formidable Birds of Prey racecourse, challenging an international roster of top athletes for one week of racing featuring Men's Alpine Super G, Downhill and Giant Slalom competitions. The competition happens in December at Beaver Creek Resort. Beaver Creek's Birds of Prey racecourse was built during the summer of 1997 in preparation for the 1999 World Alpine Ski Championships.  Designed by Olympic Downhill gold medalist Bernhard Russi of Switzerland, Birds of Prey starts west of the top of Chair #8 and finishes at the bottom of Red Tail at the confluence of Chairs #10 and #11. The course features a vertical drop of 2,470 feet!
Vail: New Year's Eve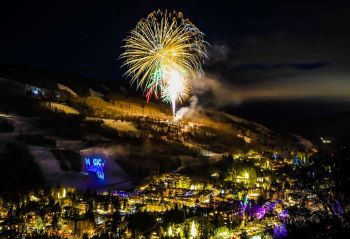 Each year Vail celebrates the New Year with an annual torchlight parade and fireworks. Skiers form a glowing train and ski down Golden Peak with a Fireworks show following the parade. The late-night party kicks off at the top of Vail Mountain with a world-class DJ, entertainment and entertainment!
Beaver Creek: New Year's Eve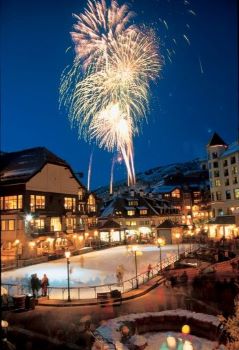 Ring in 2023 at the Beaver Creek New Year's Eve Celebration with performers and live music throughout the Village, giant screens to watch the ball drop at 10PM local time, and fireworks illuminating the sky over Beaver Creek. No tickets are required for this event. It's complimentary and open to the public.
VAIL: WINTERFEST | DECEMBER 2022 - JANUARY 2023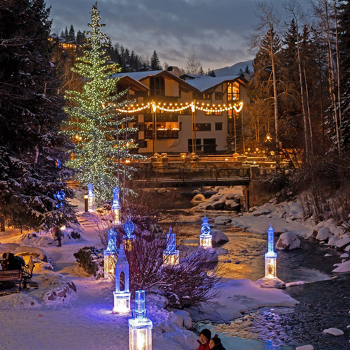 An Interactive & illuminated ice installation on view until the ice melts! Approximately 25,000 pounds of sculpted ice will transform the Gore Creek Promenade into a three-dimensional canvas by celebrated visual artist Olive Moya.  Meander through features measuring 5′ to 12′ tall during the day or in the evening when the illumination of the ice enlivens this interactive composition.
VAIL: DINE WITH THE DOGS | SUNDAYS, DECEMBER-MARCH
Helly Hansen invites you to grab an early lunch and meet members of Vail Ski Patrol and their avalanche dogs. Dog training, rescue drills and Q&As with patrollers are on the menu. Head over to Henry's Hut with your family and friends between 10:30 and 11:30AM every Sunday to meet the Pros!
BEAVER CREEK: THURSDAY NIGHT LIGHTS | DECEMBER-APRIL
Beaver Creek lights up the Colorado sky every Thursday evening to celebrate another amazing ski season. This not-to-be-missed event includes a glow stick ski-down parade set to music followed by a spectacular fireworks display. Starting at dusk, the entire celebration is free and can be viewed throughout the Beaver Creek Village. 
VAIL: TASTE OF VAIL | APRIL 5-8, 2023
The Taste of Vail showcases more than 30 of Vail's finest chefs and restaurateurs alongside the owners and winemakers from nearly 50 of the country's top wineries. Taste of Vail showcases more than 30 of Vail's finest chefs and restaurateurs alongside the owners and winemakers from nearly 50 of the country's top wineries.
VAIL: APRES SPRING SERIES | MARCH-APRIL 2023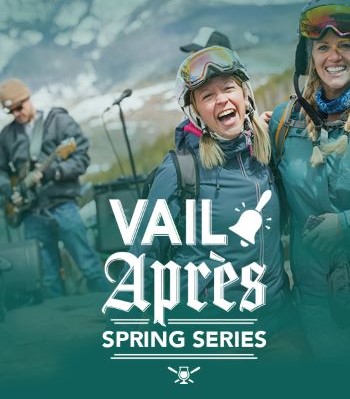 Vail Après Spring Series brings live music and festive theme parties spread across town from March through April! Don't miss out on the fun with events such as music, theme parties, film nights, ice skating, and a whole lot of après ski fun!
LOOKING FOR THE PERFECT LUXURY VACATION HOME FOR YOUR FAMILY AND FRIENDS? GIVE US A CALL AND WE CAN MATCH YOU WITH THE RIGHT HOME FOR YOU IN VAIL OR BEAVER CREEK. 
BOOK VAIL LUXURY VACATION RENTALS
BOOK BEAVER CREEK LUXURY VACATION RENTALS