18 Dec 2019
What better place is there to close out a decade than Vail or Beaver Creek? Whether you're ready to dance all night in your ski boots or plan to have your head hit the pillow by 10 pm, we've got the ultimate guide to ringing in the New Year.
Since we're all probably swearing off everything tasty as of January 1, we better make our last supper a sumptuous one! Both Vail and Beaver Creek have no shortage of decadent food for a New Year's Eve feast. 
Fireworks
Your first course definitely needs to be the fireworks show and torchlight parade - especially if you have little ones. The show starts at 6:15 pm in Vail and 6:45 pm in Beaver Creek. Watch as ski instructors and locals form glowing trains as they ski down with glowing sticks followed by a fireworks display over the snowcapped mountains.
Vail
La Nonna, Sweet Basil and Game Creek Restaurant are a few of our favorite spots to splurge in after the fireworks. 
La Nonna's offers two seatings for New Year's Eve. The first seating is from 6 pm-8:30 pm and is perfect for families with kids or anyone who loves an early bedtime. The second seating is from 9 pm-1:30 am and includes a DJ set. Both seatings include a tasting menu with offerings such as Maine Lobster ravioli, veal shank, and chocolate tartufo! Felice anno nuovo to you!
If you're craving foie gras after the fireworks, Sweet Basil is your place. All of your decadent favorites such as oysters, caviar, sea urchin and ahi crudo are also available on the prix fixe NYE menu. Sweet Basil will have early and late seating for New Year's Eve, 4-course and 5-course menus respectively, and a champagne toast. If you aren't lucky enough to snag a reservation, try your luck at the bar where the prix fixe menu is offered a la carte. 
Elevate your experience at Game Creek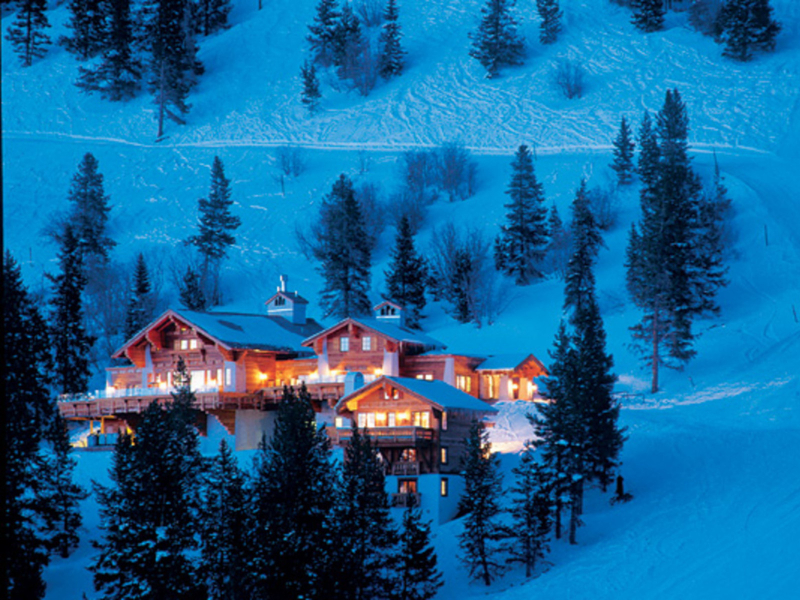 Snowcat over to Game Creek restaurant for an exceptional evening overlooking Game Creek Bowl at Vail. From bison tartar to an elk steak, you'll taste the best of the west (and then some!). With an award-winning wine list, there will be no shortage of inspiring toasts to ring in the new year. 
Toast of the Town for Families
Vail's most sought after NYE ticket for families is over at Larkspur. This party has been happening for 20 years and it's still going strong. The 5 pm early seating has a kid-friendly buffet, dinner music, photo booth and front row seating to the early evening torchlight parade. If mom and dad have a babysitter, the 8 pm second seating is the place to be. It includes dinner, dessert, champagne toast, dancing to Club Rock and the patio view of the midnight fireworks. You can also skip the dinner and just buy tickets for late-night celebrating.
Gala-vanting around
For the swankiest celebration, the Blanc et Rouge party at Flame/Four Seasons is usually the talk of the town. Music by Spinphony, exceptional food, and VIP lounges are the hallmarks of this event. You can join for the full evening at $600/person and $300/child (6 and under) or pop over to pop the bubbly from 10 pm - 1 am for $150/person. This late-night version includes a champagne toast at midnight, dessert bar. DJ and dancing. Early bedtime not included.
Head over to the "dressed up to get down" NYE party over at Vail's Bol. This swanky bowling alley is always festive and NYE is certainly no exception. Wine, dine, bowl & ring in 2020 at Bol. Reservations strongly suggested. 
Beaver Creek
If you have no intention of seeing the clock strike midnight, try the Beaver Creek Park Hyatt Kitchen NYE party. They're celebrating on East Coast time with a Times Square inspired "balloon" drop and a champagne toast at 10 pm (there are a second balloon drop and toast at midnight, as well). The evening entertainment includes dancing and a DJ, plus arcade games, ping pong, foosball, pinball, photo booth and more. Open bar passed hors d'oeuvres, 3 dinner stations, and dessert are all part of this all-ages party. Adults are $300/person, Teens (20 and under) are $200/person and anyone under 5 is free.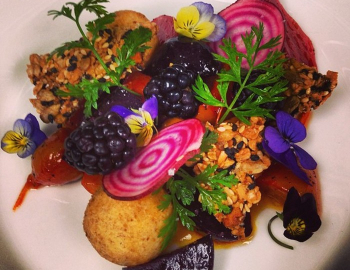 A Beaver Creek favorite for a few decades, Grouse Mountain Grill offers two NYE seatings. The Fireworks seating starts at 5pm and includes a four-course dinner, glass of champagne (or sparkling cider), live piano music and view of the fireworks from the elevated patio. The second seating is 6-courses with dancing to live music to work off the indulgences.

Splendido will be popping the champagne with a late-night party with live entertainment from Rockslide. Both dinner seatings include a four-course dinner, a glass of champagne, piano music, as well as an invitation to the evening soiree. Early seating guests can also stay warm and see the fireworks from Splendido. 
In order to ensure that your New Year's celebration is headache and hassle-free, be sure to contact our guest services department. We can take care of the hassles by purchasing tickets to these events and reserving seatings ahead of time. Reservations for all of these recommendations are STRONGLY encouraged. Of course, you'll have to take care of any headaches on your own by drinking lots of water!
Cheers to a happy, healthy and memorable New Year!