14 Dec 2016
With our Personal Chef Service you can enjoy a relaxed and stress free dinner party to make your evening really special. Why dine out in a busy restaurant when you are staying in one of our beautiful homes and we can come to you?
Just ask yourself:
- Do I want to shop for groceries, prep, cook, serve and clean up when I could be relaxing with friends?
- Do I want to have to delegate these task to others in my group?
- Do I like to pay restaurant prices for cocktails and wine?
- Will my kids be awake by the end of the meal?
- How will we get there and back?
Personal Chef services make so much sense.  While you enjoy your guests, we will serve and clear each of the courses. After the last course is served, we will quietly clean your kitchen leaving you with no other responsibility than entertaining your guests.
[Insider tip: If you booked our Full-Service Catered Chalet Package you will enjoy this experience with all of your meals]
Click here to see our menus and learn more about Personal Chef service.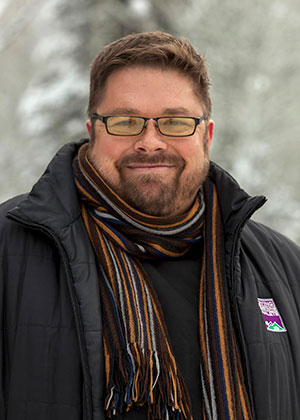 Meet one of our new Chefs: Matthew Dusharme
Chef Matthew Dusharme is a native of San Diego California with a Culinary Degree from the Culinary Institute of America. Matthew has had a multi-faceted career, including working as a chef for two luxury guest ranches and two Four Seasons Resorts (one in Costa Rica). He's even worked as head chef on a yacht and at a research station in Antarctica! Matthew says he has strong Latin and Italian influences in his cooking but always likes to add his own special twist to dishes. He enjoys keeping up on current food trends and is currently interested in farm to table recipes that incorporate locally grown products.