12 Feb 2020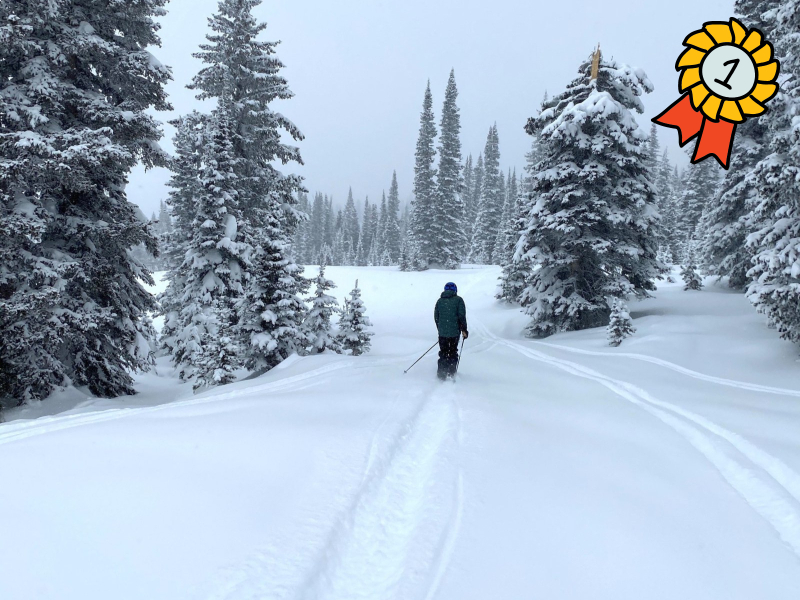 And the award for Best Performance in a Snowstorm goes to … Steamboat! Once again Mother Nature's favorite child seemed to be Steamboat in this latest storm system. While the rest of the world was watching the Oscars, we were watching the accumulation. 
The Moving Mountains' Official BBQ cam peaked at 16" before we had to clear it off to grill dinner. Thankfully, onthesnow.com has a more reliable method and tallied the total Steamboat snowfall for this storm at 42".  At 3.5 feet, that's taller than the height requirement for a Disney ride! 
Over the weekend, the snow stopped only long enough for Steamboat's World Record-breaking firework to be successfully launched at the Winter Carnival Extravaganza. It was a moment when fate was in our favor, as the firework would've been canceled if the snow had continued. As if on cue and, in cahoots with the organizers, the snow resumed immediately after the show ended bringing another 10 inches over the next two days.

Vail and Beaver Creek also enjoyed a powdery weekend. Beaver Creek received 34" in 7 days and Vail had over 38" including an epic 17" day on Friday. 
What else is in store this weekend and next week? According to Onthesnow.com's meteorologist, Joel Gratz, it'll be pretty dry over the weekend with a potential presidential powder dump coming this Sunday through next Tuesday. 
Temperatures have been in the single digits which means two things 1) time to get out your new heated mittens and 2) all of this snow certainly isn't going anywhere anytime soon. We expect groomed trails will be perfect for President week visitors.

Temperatures are steadily rising throughout the week into the 20's and 30's and the sun is shining, so don't forget to pack the sunscreen. 
Have fun out there!