4 Dec 2019
GREAT EATS - OLD AND NEW
For many years, Steamboat has been strictly a meat and potatoes kind of place. Don't worry, our beloved Ore House and 8th Street Steakhouse are still serving up those sizzling ribeyes, Back Door Burger and Old Town Pub still pile high the burgers. The Shack Cafe still serves local cowboys every morning. Cafe Diva, Harwig's, Aurum and Truffle Pig are still our fine dining favorites.

The classics remain classics year-after-year. 
While Steamboat will always retain its old school charm, and change is hard to fathom when you still see horses parked outside of historic watering holes, there are a few notable newbies that we think are worth getting excited about this ski season. 
In addition to some exciting, brand new and revamped eateries, there are also a few new amenities in town.

Here are some of the new kids on the Steamboat block for the 2019/20 ski season…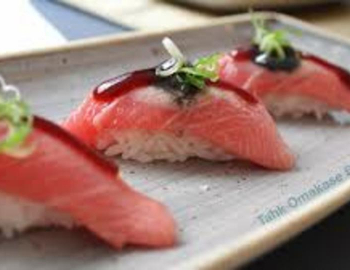 Tahk Omakase Sushi 
True sushi is finally here in Steamboat. Tahk Omakase Sushi is a brand new (just opened this week!) high-end traditional Edomae-style sushi restaurant and bar. The owner, Tahk Sungtae, trained with famed sushi chef, Nobu Matsuhisa among others. Tahk Omakase is opening in the lower level spot that used to be occupied by O'Neil's Tavern (just below juice bar, Rootz). It's a swanky speakeasy kind of atmosphere with exposed brick walls and tucked away tables. Some ingredients will be coming all the way from the Toyosu fish market in Tokyo. Try the chef's "Omakase" experience (a tasting menu designed by the chef) or the izakaya menu of small plates and sushi. Everybody is buzzing about Tahk Omakase. 
Since sushi is now being served up in the former O'Neil's space, it's fitting that the popular Irish pub has some new digs, as well. O'Neil's is now located on 8th Street in the former Cugino's location. O'Neil's is part of the Backdoor Burger and How Ya Doin' Pizza restaurant group. The well-loved shepherd's pie and fish 'n chips are now lovingly prepared in a much bigger kitchen and guests are treated to a bright dining area with a great outdoor deck and patio dining. 
Taco Cabo
This West side of town gem has now moved into one of the most coveted downtown locations. Perched right along the Yampa River, in the former Sweet Pea location, Taco Cabo's spicy standards are sought out by locals and visitors alike. This is a fast-casual kind of place with ideal outdoor seating in the spring and summer. Try the signature Al Pastor pork shoulder and pineapple taco and a citrus and salty margarita for a little South of the Border Steamboat treat.
The former Yampy's coffee shop on Yampa Street is now the new beloved Joki restaurant. There's nothing better than a bowl of ramen to warm you up after a ski day. And, of course, this does not even remotely compare to that ramen you ate in college. The word "Joki" means steam in Japanese, a play on both the steamy bowls of ramen served up in Steamboat. The chashu pork belly ramen is topped with an egg that's been cooked sous-vide for over an hour. Generous tuna and salmon poke bowls are packed with flavor and the trumpet mushroom handroll is a must-order. This 38-seat gem books up quickly, but is also well worth the wait.    
This Steamboat staple hasn't gone anywhere, but it has undergone a complete revamping. They've just reopened after renovations. They're still serving up the best eggs benedict in Steamboat (possibly in Colorado!), but now they're opening nightly for dinner. Their locally sourced menu will now include buttermilk fried chicken, a chili-braised bison chuck roast and a cheese-stuffed lamb (not your mama's) meatloaf to name a few. Each dinner comes with a buttermilk biscuit and family-style sides. It's hard to improve upon perfection, but this addition to the Rex's Family of Restaurants (Mazzola's, Laundry, Salt & Lime, Big House Burgers, Rex's) just got even better. 
Mai Tai is in the former Low Country Kitchen location on Lincoln Avenue. They're serving up authentic Thai cuisine in a cozy setting. Curries, fried rice, cashew chicken, and Thai basil are just a few of the traditional Thai meals at Mai Thai. Same owners as the mountain Talay Thai restaurant, now with a new downtown Steamboat location.

The newest addition to the Destination Hospitality Group (Aurum & Table 79 Foodbar) is The Periodic Table. It debuts on December 19th with a bygone era themed menu. It's a unique concept based on the wildly popular Chicago restaurant, Next, that will reinvent itself completely each season. Don't fall too in love with this winter's delicious lobster thermidor, foie gras, steak bearnaise or baked Alaska, the restaurant will offer a completely different regional or time period inspired menu next year. It's a bit off the beaten path, but it's tucked away in the winter wonderland setting of Catamount Ranch and Club. Even though Catamount is a private club, The Periodic Table is open to the public.

NEW THINGS TO DO
This newly renovated and reopened outpost is perfect for all ages, any time of year. It's still in its original bowling alley location, but It's not even remotely recognizable from previous years.

With 12 regulation AMF lanes, arcade games and a TV that seems only slightly smaller than a Jumbotron, it's a must-visit for any sports fan. An impressive foodie menu (seriously, it's delicious!), created by former Truffle Pig and Sweet Pea chef, Pete List, means you don't even have to bowl or want to watch the game to get a lucky strike! Try the Sleeping Giant with local grilled elk sausage, spicy blueberry mustard and caramelized onion on a house roll or the grilled watermelon and tomato sweet corn toast. Do not skip dessert, trust us on this one!
You do need to reserve bowling lanes ahead of time (we can help with this) though they do keep some available for walk-ins.

This Steamboat landmark has been around for over 100 years and got a whole new facelift last spring. Workouts no longer require a hard hat as the first round of renovations in the current capital campaign are now complete. The fitness center doubled in size with a second classroom space, a revamped spin bike center, an indoor walking track and a two-story climbing wall. The water slide and the outdoor pools and hot tubs are still a family favorite and now have the upgraded workout amenities to match!
Steamboat Sports
Steamboat Sports is no longer camping out at the top of the gondola. This former ski rental yurt got a new place to call home at Thunderhead Peak. At the intersection of Spur Run and Tower Trails guests will be greeted with a 360 square foot building dedicated to Rossignol, Nordica, Volkl and Head skis. Demo all your heart's desires in this much more convenient and much-improved ambiance.
MORE AMAZING HOMES AND NEW DESTINATIONS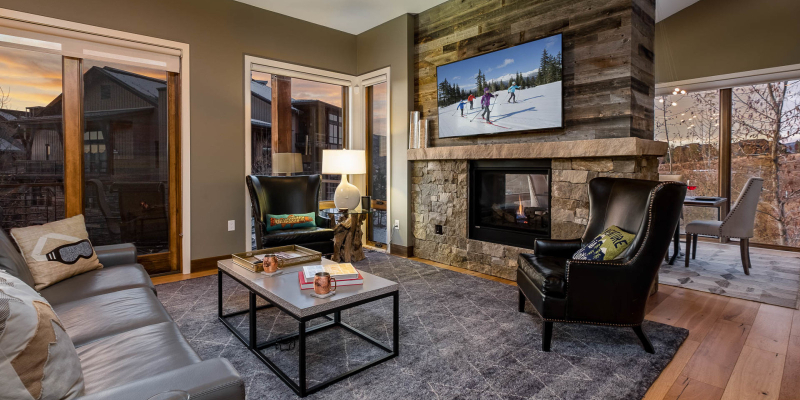 Moving Mountains' expansion
We've got some great new additions to our "menu" of homes, as well! In Steamboat, we welcomed in the Caspian Chalet, Chalet Cascada, Chalet Portico, and Chalet Tobiano to name a few.  We also added two new resorts with our Vail and Beaver Creek collections. 
Of course, just like your restaurant favorites,  our offerings have expanded, but our exceptional service, dedication to our guests and luxury home standards remain the same. 
To keep up with all that's happening in Steamboat, Vail and Beaver Creek, subscribe to our Moving Mountains newsletter.