29 Jan 2020
Spring skiing in Beaver Creek means longer days, warmer afternoons, great conditions and plenty of outdoor decks for apres-ski … It warms our January hearts just thinking about it. 
If your family is ready to trade palm trees for snow skis this spring break, look no further than our Moving Mountains' Guide to Spring Break in Beaver Creek.
Here are a few of our spring break favorites
Apres-ski takes on a whole new sheen when the temperatures are warmer, the lift line tunes are louder, and the sun is shining! No need to cozy up next to the fireplace because the festivities are usually heating up outside. Spring is the season apres-ski was made for. Here's where to wear your sunscreen.
BEAVER CREEK:
C-Bar
C-Bar, at Beaver Creek Chophouse (same owner), touts having the best deck in Beaver Creek. We're certainly not arguing! Its enviable location at the base of chair 6 means its views span the slopes and, more importantly, they are perfectly positioned for those platters of homemade chocolate chip cookies Beaver Creek is famous for.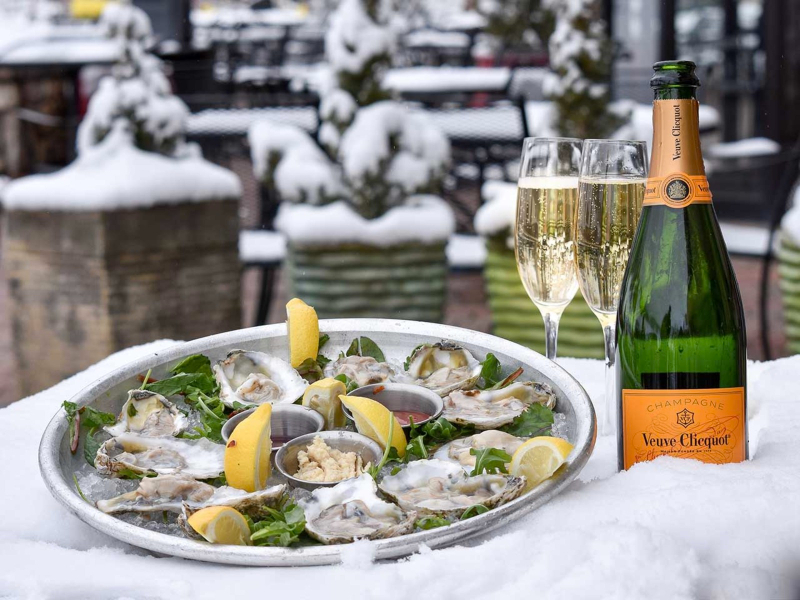 Coyote Cafe
It's been the unofficial "office" for the Beaver Creek ski patrol for the past 25 years. They're a longtime favorite with their cold beer, warm hearts, and heated patio. Plus their prominent location in the Beaver Creek base area keeps it lively. Wash down their delicious tacos with a huge selection of tequilas, margaritas and Moscow mules.

Hooked
Looking for a place to wear that Hawaiian shirt (just kidding, of course)? Try the Tiki Bar at Hooked. With tableside cooking and simmering seafood on the patio, you'll get the best of both the mountains AND the ocean, all in one fabulous outdoor apres-ski setting
Dance into the wee hours 
 If you're looking for late-night revelry in Beaver Creek, just hop in a High Mountain or Ride Taxi and head on over to Vail's infamous nightlife scene.
Signature Spring Events
Beaver Creek's Bloom
March 9 - March 30, 2020
February showers, bring March flowers? Well, that's not exactly how the saying goes, but it is what happens this time of year in Beaver Creek. As winter starts to wind down and spring fever starts to crank up, Beaver Creek celebrates the snowy Colorado spring with beautiful flower displays, ice sculptures, parades, sparklers, a ski-in movie theatre, and retro-inspired pop-up sock hops. Relaxing live music fills the base area and your kids might even spot a fairy or two. We recommend skiing right into this enchanting spring celebration.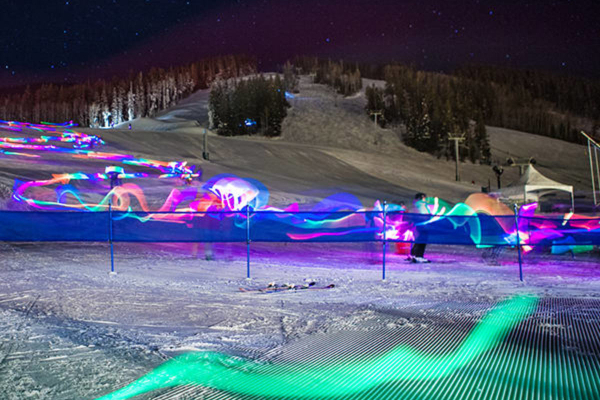 Thursday Night Lights at Beaver Creek
February 6, 13, 20, 27;2020 March 5, 12, 19 & 26; 2020

On Thursday nights in February and March, intermediate and above skiers of all ages can participate in a glow stick ski-down fireworks finale at Beaver Creek Resort. For modern-day mountain kids, it's even better than catching fireflies!

Registration is around 6 pm in February, with loading the lift at 6:30 pm and 7 pm/7:30 pm respectively in March. Times can vary slightly depending on when daylight savings occurs, so call the information center 970-754-4636 for exact times and registration information. 
Where to stay
While there are plenty of options for spring-breaking throughout Vail and Beaver Creek, our private homes have some of the most beautiful sunshine-filled decks and gorgeous mountain views. With our luxury full-service catering package, Moscow mules and margaritas can be expertly prepared by your private chef and staff - no spring break crowds required. And the hot tubs are always warm and waiting.

We can't wait to host you this spring at Moving Mountains. Your family's best spring break is just a chalet away!