8 Nov 2020
RESERVE YOUR SKI DAYS! PRIORITY ACCESS IS NOW OPEN
Are you ready for another Epic winter ski season? We are! 
Epic Coverage

 
New this year Vail is offering Epic Coverage which is free with every pass. It replaces the need for season pass insurance and protects you from unexpected events. 
 
Epic Pass - Get Priority Access to Reservations
Reservations will be required at 34 of the Epic North American resorts to allow for physical distancing and to cap the number of guests on each mountain per day. Epic pass holders will receive PRIORITY access for reserving a ski day on the mountain. 
Priority Reservation Days for the Core Season
Don't worry, you can reserve your favorite ski week or that special weekend with the pass perk of reserving up to seven Priority Reservation Days for the core season (Dec 8- April 4).
Yes, you can make "week-of" reservations
As a pass holder, you can make as many week-of reservations during the season as your pass type and availability allow. Week-of reservations are in addition to your Priority Reservation Days. As you use your Priority Reservation Days, you can book new ones, holding up to seven at any time, or as many as your pass type allows.
Easy Online Reservation System
You will be able to view real-time availability and make reservations all on EpicPass.com. Reservations will activate your pass for the selected days; no need to bring anything but your pass to get access to the mountain.

Here's everything else you need to know about the 2020/2021 Epic Pass…
Epic Pass
First, let's start with the mountains. The full Epic Pass offers unlimited, unrestricted access (zero blackout dates) at over 37 ski resorts. 

Colorado
Vail, Beaver Creek, Breckenridge, Keystone, Crested Butte

British Columbia
Whistler Blackcomb

Utah
Park City

California, Nevada, Washington
Heavenly, Northstar, Kirkwood, Stevens Pass
East Coast
Stowe, VT, Okemo, VT, Mount Sunapee, NH, Attitash Mountain Resort, NH, Wildcat Mountain, NH, Crotched Mountain, NH, Hunter Mountain, NY, Liberty Mountain Resort, PA, Roundtop Mountain Resort, PA, Whitetail Resort, PA, Jack Frost, PA, Big Boulder, PA

Midwest
Afton Alps, MN, Mt. Brighton, MI, Wilmot WI, Alpine Valley, OH, Boston Mills, OH, Brandywine, OH, Mad River Mountain, OH, Hidden Valley, MO, Snow Creek, MO, Paoli Peaks, IN

Australia
Perisher, Falls Creek, Hotham

Looking for Telluride & Sun Valley access?
In addition to the coast-to-coast unlimited favorites listed above, Epic Pass also offers an unbelievable 7 days at Telluride, Sun Valley and Snowbasin with zero blackout dates. Even better, once you've used up your 7 days at each of these resorts, you get an EPIC 50% discount on additional ski days. 
Interested in skiing up North, eh?
The Epic has you covered with 7 days total at Canadian Rockies' resorts including Fernie Alpine Resort, Kicking Horse Mountain Resort, Kimberley Alpine Resort, Nakiska Ski Area, Mont-Sainte Anne, and Stoneham.

Similar to the Telluride/Sun Valley/Snowbasin program, after you've skied a total of 7 days at the Canadian Rockies' resorts, you can add on additional lift tickets for 50% off.

Ready to try the powder in the East? The far East that is…
The Epic pass gives you access to that infamous Japanese powder. You get 5 consecutive days at Japan's Hakuba Valley's 10-pack of ski resorts. 
How do you say "Bucket List" in French?
And finally, if skiing the alps is on your "Avant de Mourir" list, Epic has created European partnerships with France, Italy, Austria and Switzerland including 7 days at Les 3 Vallees and Skirama Dolomiti! For specific details on each European ski resort arrangement visit: https://www.epicpass.com/info/europe-is-epic.aspx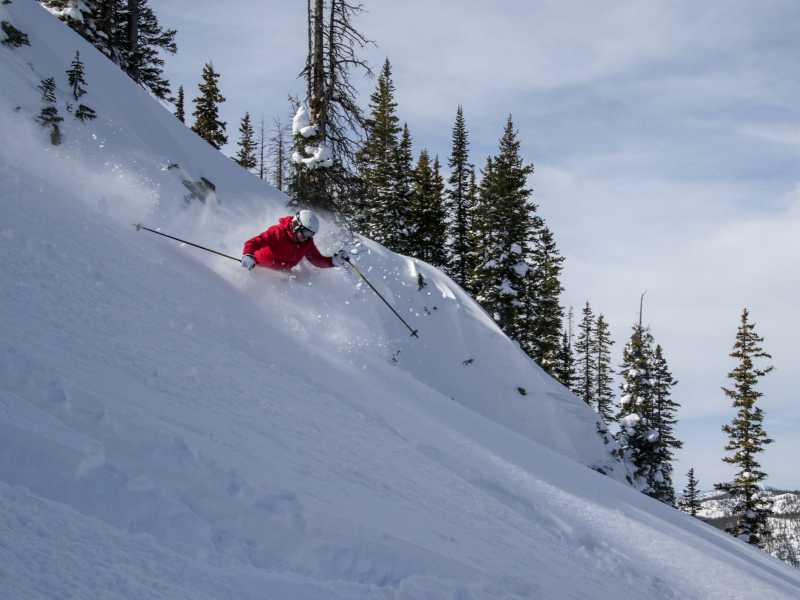 Epic LOCAL Pass
The Epic Local pass - this pass offers plenty of the same great mountains at a lower price. This pass is best for those with flexible ski dates who don't mind holiday blackout periods at certain resorts including Vail and Beaver Creek.

Unlimited skiing (no restrictions)
Colorado
Breckenridge, CO, Keystone, CO, Crested Butte, CO
Washington
Stevens Pass, WA
Midwest
Wilmot, WI, Afton Alps, MN, Mt Brighton, MI, Alpine Valley, OH, Boston Mills, OH, Brandywine, OH, Mad River Mountain, OH, Hidden Valley, MO, Snow Creek, MO, Paoli Peaks, IN
East
Okemo, VT, Mount Sunapee, NH, Mount Snow, VT, Attitash Mountain Resort, NH, Wildcat Mountain, NH, Crotched Mountain, NH, Hunter Mountain, NY, Liberty Mountain Resort, PA, Roundtop Mountain Resort, PA, Whitetail Resort, PA, Jack Frost, PA, Big Boulder, PA
LIMITED RESTRICTIONS AT THESE RESORTS
Park City, UT, Heavenly, CA/NV, Northstar, CA, Kirkwood, CA
10 HOLIDAY-RESTRICTED DAYS AT THESE RESORTS 
** November 27-28, 2020, December 26 - 31, 2020, January 16, 2020, February 13-14, 2021
Vail, CO, Beaver Creek, CO, Whistler Blackcomb, BC

2 Days at Sun Valley & Snowbasin
Sun Valley, ID
Snowbasin, UT

5 Total days at Hakuba Valley and Rusutsu, Japan
Hakuba Valley 
All Epic Pass Perks
You'll be Epically rewarded
Because skiing epic snow at epic ski resorts in epic locations works up quite the epic appetite, the Epic pass rewards you with a 20% discount at all restaurants owned and operated by Vail Resorts at each of its 37 mountains). There are no points to redeem, no blackout dates to avoid and no signup is necessary. It's epic simplicity! Your Epic 20% discount extends to ski rentals, group lessons, and ski tunes at all Vail Resort owned and operated ski shops. Plus, your Epic pass purchase for this year allows you to get additional auto-renew discounts for next year
No pocket cash required!
Activate your credit card for on-mountain charges via your Epic pass and you won't have to stash the cash, give kids snack money or track down an ATM in your ski boots. Just charge it, please.

Epic gives you direct-to-lift privileges
Order online and skip the line at most Epic resorts. Never standing in a line outside of a ticket window again = epically priceless.

Buddy Pass
As an Epic pass or Epic local pass holder, you get 16 discounted ski with a friend passes. No need to print out a coupon, the discounted passes are deducted right from your pass at the ticket window. Treat your novice skiing besties or those who missed this epic opportunity to a discounted ticket or two.

EpicMix
Keep track of the days you skied, the vert you scored and where you rode. Find the photos the pros took of your family and get Epic pins for points earned on the mountain. You can also plan your day with real-time liftline wait updates and find your exact location on a trail map.

We make it EASY to go Epic! Let Us Help You Book Your Epic Pass
Our guest services team at Moving Mountains is pretty epic, too! We can walk you through the best pass and pricing for your family's 2020/2021 Vail and Beaver Creek ski vacation needs. We'll also make sure we tell you all about those epic activities you won't want to miss out on while you're here! From sleigh rides to dinner reservations, we'll make sure your vacation is not only epic but also hassle-free. And with so many epic resorts to choose from, there's no need to live out of your suitcase! We'll book your luxury lodging while we reserve the perfect Epic passes for your family. Ready for that epic ski vacation of a lifetime? Give us a call and we'll make sure you don't miss the deadline for 2020/2021.

Need a place to stay while you ski?