29 Dec 2020
Taking a day off from skiing? Here's a list of winter activities to do in Vail and Beaver Creek if you're staying off the slopes.  
Enjoy the great outdoors with the family on a pair of ice skates this winter! There are several outdoor ice skating rinks open this season for you to enjoy in the Vail and Beaver Creek areas.
Vail - Lionshead Village - 
Alderhof
 Ice Rink
This beautiful, Bavarian-style otudoor rink at the base of Vail mountain is open all winter long. 
Call 970-429-5045 for info on fees and skate rentals.
Vail - Solaris Ice Skating Rink at Vail Village 
This stunning rink sits in the heart of Vail Village at the Solaris. Open all winter long.
Call (970) 479-7132 for info on fees and skate rentals.
Beaver Creek 
Village
 Ice Rink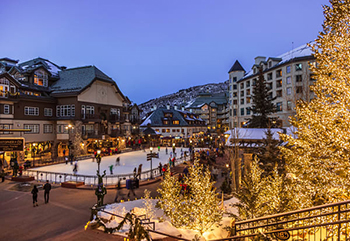 Enjoy skating with the family in the middle of Beaver Creek village. Open throughout the winter.
Visit here for info on fees and skate rentals. 
Sledding hills are widely available in the Vail area, but here are some ones to look for if you can't find the right spot.  
Eagle Vail Putting Green: A short walk past the Eagle Vail putting green is a hill up to the clubhouse. Walk up as far as you'd like and take the ride down. Lots of parking at this spot. 

Singletree Sledding Hill: This hill is located just up from the golf course in Edwards. It has a nice slope and flat area at the bottom.

West Park in Eagle Vail at the west end of the neighborhood has a great hill with three lips.  
Experience the serene beauty of the Colorado Rockies as you ride along with a team of Alaskan Huskies on beautiful private trails, free from snowmobiles and other activities.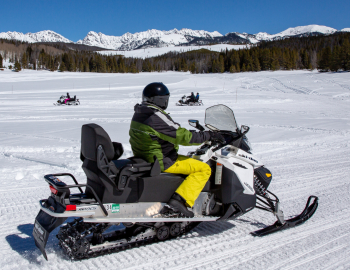 The White River National Forest is an expansive snowmobiling playground for families and adventurers alike! There are tours and terrain for every level – whether you're a novice or passionate about pursuing the powder! 
SNOWSHOEING AND CROSS-COUNTRY SKIING
There are lots of options around Vail and Beaver Creek for trekking either in your snowshoes or cross-country skis.
Did you know that Vail is world-
renowned
 for its ice and mixed climbing areas?
In total, there are approximately 16 ice routes at East Vail.
 These areas are magnificent, with long strings of ice pillars reaching down over 100 feet. Some of the most famous climbs include 
the Fang (WI 5/6), Octopussy (WI 6 M8) and the hardest route in America today, the 55-meter Saphira (M15-). 
Local guide services are available to make your ice climbing adventure easy and carefree. Guides provide technical gear, place anchors, top ropes, protection and offer tips and instruction to make you a better climber.
WINTER FUN IN Vail / Beaver Creek TO LOOK FOR NEXT SEASON  
(CURRENTLY CLOSED DUE TO COVID-19) 
Nature Discovery Center

 

Adventure Ridge, snow tubing