8 Nov 2020
The beauty of coming to the mountains for vacation time in our post-COVID recovery period is that social distancing is naturally built into so much of what we did before the pandemic. So, we have many choices on things to do that are both fun and socially safe at the same time. With a clear conscience you can come to the mountains to pursue any one of the following activities:

Skiing, Snowboarding, and Outdoor Winter Activities:
The incredible beauty of the Colorado Rocky Mountains is best experienced from outside where, with fresh air all around us, we are able to have fun and adventure safely and socially-distant from others who may be there at the same time. We naturally wear masks and neck gaiters to keep u swarm and now these serve a dual purpose in keeping us safe too. Ski resorts are adapting their methods of operation to keep lift lines, gondola's, and chairlifts moving without compromising personal safety which allows us to get out and enjoy the mountains and our enviable snow conditions.

Cycling / Biking:
If you haven't heard, Steamboat is gaining wide recognition as a biking mecca for road and mountain-biking enthusiasts alike.  Endless views, roads, and trails to take in as you roll over the pavement (or the dirt). In case you hadn't heard, Ski Town, USA®, quickly becomes Bike Town, USA®, each spring - and it's no joke.

Hiking:
You probably hiked your staircase more times than you care to count staying at home this spring, now it's time to take those uphill climbing muscles out into the wild! The built-in Social Distancing is also part of what makes this so special and fitting for this time.
Check-out Hiking in Vail and Beaver Creek

Golf:
Rumors are that golf is on an upswing as people seek ways to exercise outdoors away from others. Good news for golfers coming to Colorado is that your ball will travel 20% further here so every round is 'hero golf'! We have a multitude of courses in Steamboat, Vail, and Beaver Creek, and our talented guest services staff will be happy to advise you on where and how to play.
MORE GOLF INFO: Steamboat Springs     Vail and Beaver Creek 

Fly Fishing:
The rivers of Colorado are famous for fly fishing. Catch-and-release restrictions apply in many areas. Along the Yampa that runs through Steamboat Springs, there is free public access all along the river- but you need a fishing license ($9/ day or $26/ year for Colorado residents). Only artificial flies and lures are allowed, and all fish must be returned to the water. Similarly, Gore Creek runs right through Vail and offers a Gold Medal section starting where Red Sandstone Creek enters the Gore (just west of Vail proper) and continues west to the Eagle River (at the Leadville exit off  I-70). 
MORE FLY FISHING INFO: Steamboat Springs    Vail / Beaver Creek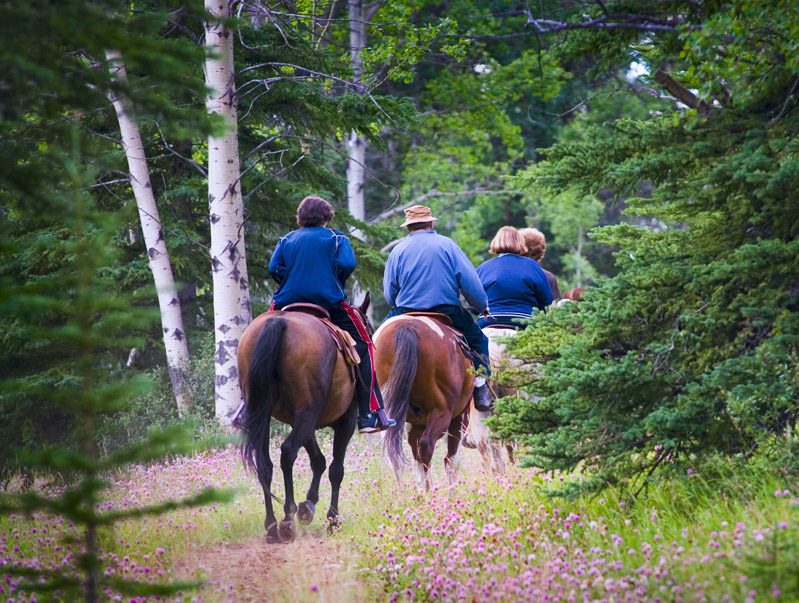 Horseback Riding:
With its strong Western heritage, we can all agree that Colorado should be experienced on horseback. It's a tradition that dates back to our founding and continues to this day. Just ask the many family-owned ranches that offer horseback riding, they've been here for multiple generations. Our guests not only love the serenity and the slow pace, but they also love the elevated view, at least 15 hands high!  
Check-Out Dells Triangle Ranch in Steamboat