3 Aug 2022
The golden glow of Colorado's aspens beckons you. What better way to enjoy the beauty of Colorado than with a scenic drive in the thick of autumn?  
The air is brisk, and everything feels alive. The heat of the summer is behind us and the allure of the Champagne powder ahead of us. Fall is a beautiful time to be in Colorado when our rolling county roads are swathed in layers of yellow, orange, and red.  
We love taking drives, enjoying the views, and taking our time. Taking things slowly in the fall just feels right. Here are some of our favorite scenic drives to take in the fall in Steamboat Springs, Colorado. 
Buffalo Pass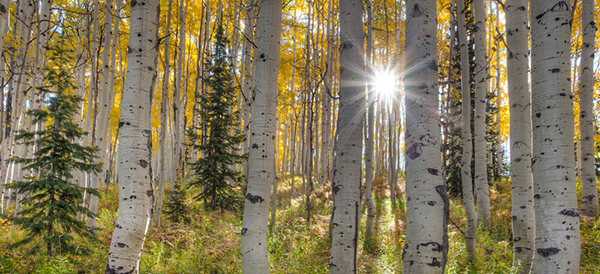 You can start this drive just a few miles outside of downtown Steamboat Springs. Heading toward Summit Lake, this drive is prime for beautiful fall color viewing. You will find Aspen groves bursting with color just a few miles up the dirt road.
To make it all the way to the summit, high-clearance vehicles are recommended. Driving Directions.
Clark / Steamboat Lake
Head out of Steamboat Springs on Elk River Road / Highway 129 and toward Clark. When you hit the Clark Store, you can take a right and drive up Seedhouse Road for a beautiful display of foliage. Or, keep heading straight up the road toward Steamboat Lake and Hahn's Peak for more colors for your eyes to feast on.
Rabbit Ears Pass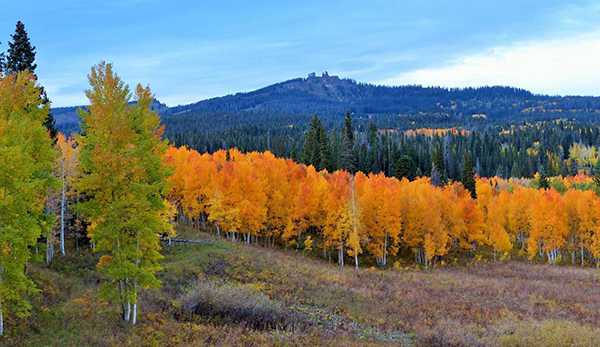 Just head east on Highway 40 out of Steamboat Springs and you will drive through Rabbit Ears pass with plentiful opportunities to enjoy the fall colors. 
Highway 131 to Yampa
More Aspens! South of Steamboat Springs, you'll take this stunning, winding county road through the quaint towns of Oak Creek, Phippsburg, and Yampa on your way toward the Flat Tops Wilderness area. 
Our year-round beautiful views are simply accentuated by the fall foliage. If you 

haven't

 visited Colorado in the fall, what are you waiting for

?