At Moving Mountains, we provide you access to the most exclusive private homes in Vail and Beaver Creek. We're passionate about creating unforgettable vacations in exceptional mountain homes. And what's even better than that? Extraordinary, over-the-top experiences that will make your vacation truly memorable!
We know that spending quality time with family and friends is precious, and that's why we want you to make the most of it. We've handpicked some of our favorite and most spectacular experiences for our guests in Vail and Beaver Creek. Whether you're a thrill-seeker or simply looking to add a bit of spice to your mountain vacation, these over-the-top experiences will take your breath away and leave you with memories to last a lifetime.
Here are our 5 Top Extraordinary Experiences in Vail and Beaver Creek:
1. SPECTACULAR DINING EXPERIENCES: FROM THE MOUNTAIN TOP

Experience a gourmet meal in a whole new way. Game Creek Club offers a magnificent culinary experience at 10,000 feet on Vail Mountain overlooking Game Creek Bowl. The views are worth it, but the transportation to get there is half the fun. Head there via gondola, wagon, or horseback ride. See you at the top of the world!
2. SPECTACULAR EXPERIENCE FROM UP ABOVE PARAGLIDING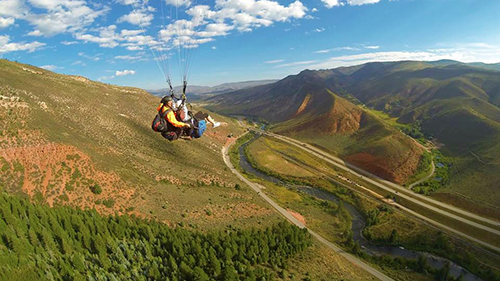 Do you enjoy experiencing life? Vail Valley Paragliding offers spectacular views of the Vail Valley on their tandem paragliding flights. Their extended sunset flights are dreamy.

3. SPECTACULAR FISHING EXPERIENCE: PRIVATE WATER FISHING
Experience exclusive access to seven miles of pristine trout water with Sage Outdoor Adventures. They'll bring you to the Piney River for an unforgettable fly fishing experience.
4. SPECTACULAR SNOWSHOE EXPERIENCE: WINE AND SNOWSHOES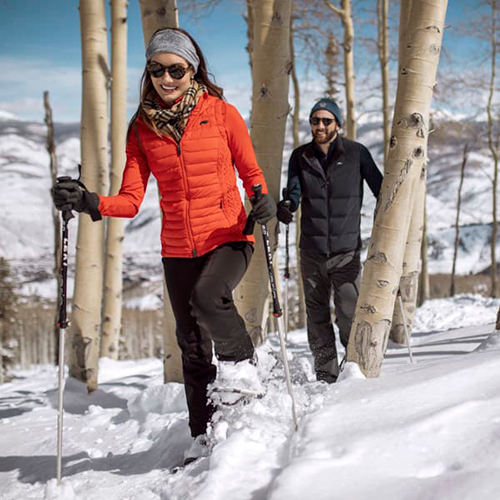 Take in the beauty of Beaver Creek on a stunning guided snowshoe tour and top it all off with wine pairings as a reward. The views along the way are breathtaking during the Winter Wine Excursions at Beaver Creek.
5. SPECTACULAR SKIING EXPERIENCE: BACKCOUNTRY SNOWCAT SKIING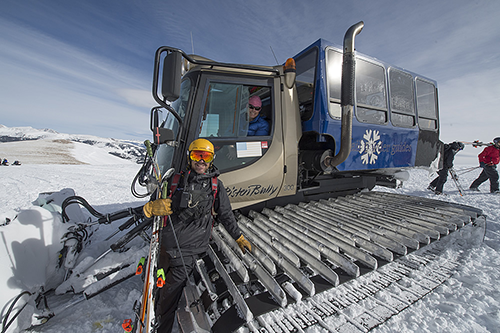 Vail Powder Guides will create the best skiing day of your life. They will swoop you and your group off to the best backcountry powder of the day in their snowcat. It's a full day filled with powder, turns - and lunch! Don't miss out on this experience of a lifetime on Vail Pass.
At Moving Mountains, we are here to make your vacation memorable. Let us find the perfect home for you and help you create spectacular experiences along the way.